How to Find the Best Repair Shop for Vehicle Repairs and Maintenance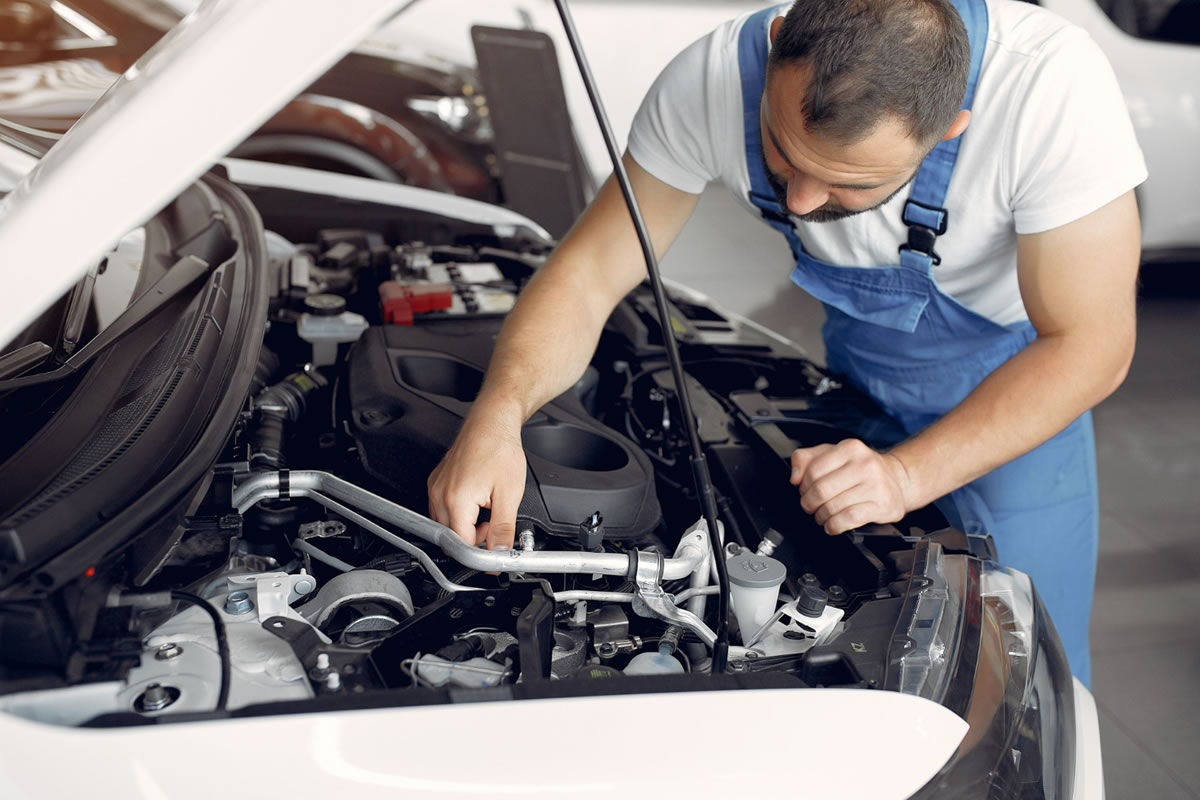 It is essential to be aware of the differences between repairs and maintenance before considering who you want to care for your vehicle.
Your vehicle owner's manual lists routine maintenance items as part of your car's service schedule. These items are designed to keep your car operating in top condition. Any dealership can perform scheduled maintenance services. You are not required to visit the dealership you purchased the vehicle from. This means you can take your car to an independent franchise or auto repair facility that is commonly less costly than a dealership.
You have the right to have your vehicle serviced at any facility you like without invalidating warranty coverages through federal law when you own your vehicle.
Dealership mechanics in a service department are specifically certified and trained in every aspect of your vehicle's service needs and will always be equipped with any necessary equipment for diagnosis. However, any professional auto mechanic in Orlando should have the ability to take care of these tasks because most maintenance services are relatively basic.
Repairs are services that are required to be performed to resolve a vehicle problem. Who you take your vehicle to may depend on the type of service that needs to be completed. Vehicle repairs include a wide range of services like auto body repair, transmission overhauls, electronic systems diagnosis, or brake replacement. If your car is covered by a manufacturer's warranty, it is vital to go to an authorized dealership if you want your manufacturer to cover the repairs. Likewise, if your car has a recall, you should go to a dealership to ensure that the manufacturer covers the cost of replacing a defect. You will also want to check any terms of extended warranties to ensure you have repairs performed at a covered facility.
The type of problem you are experiencing will usually determine where you should take it for repairs when your vehicle is not under warranty. Any reputable independent auto service should easily handle most common repairs. Using a shop specializing in your vehicle's brand makes it more likely they will have the proper equipment training and up-to-date information to service it. The best auto repair technicians will tell you when a problem requires a trip to a specialty shop or dealership.
Consider using a dealership to perform services if you are experiencing an issue with a vehicle system exclusive to your automaker or vehicle model. These systems include multifunction control systems or vehicle navigation. Safety recall work will also require visiting your dealership.
Ways to find the best mechanic
Annual surveys confirm that customers are better satisfied with independent automotive repair shops than car dealerships. So here are some essential things to look for when considering where to take your vehicle for repairs.
Find a shop for your car brand
Garages specializing in your vehicle's make and model are more likely to have the equipment and training to repair your vehicle.
Ask friends and family
Seeking recommendations from people who have a vehicle like yours is helpful to finding a new service provider.
Internet searches
You can find important information about local mechanics on Angie's List, Cartalk.com, or Consumer Reports car repair estimator.
Certifications
Your auto repair shop and mechanic should be ASE or National Institute for Automotive Service Excellence Certified.
Better Business Bureau website
Auto repair shop complaints are standard on the Better Business Bureau website. The information provided on this site can help you ensure that you are going to a good shop.
Consider warranties
Ask shops ahead of time about repair warranties because they vary significantly among facilities.
Convenience matters
Even the best auto repair facilities may not be worth your effort if their hours conflict with your schedule or they do not offer transportation options when you drop your vehicle off.
Contact us today if you need an auto mechanic in Orlando. We have the experience and expertise to perform most vehicle repairs and maintenance services. And if we cannot handle the job, we can connect you with a facility that can!