Name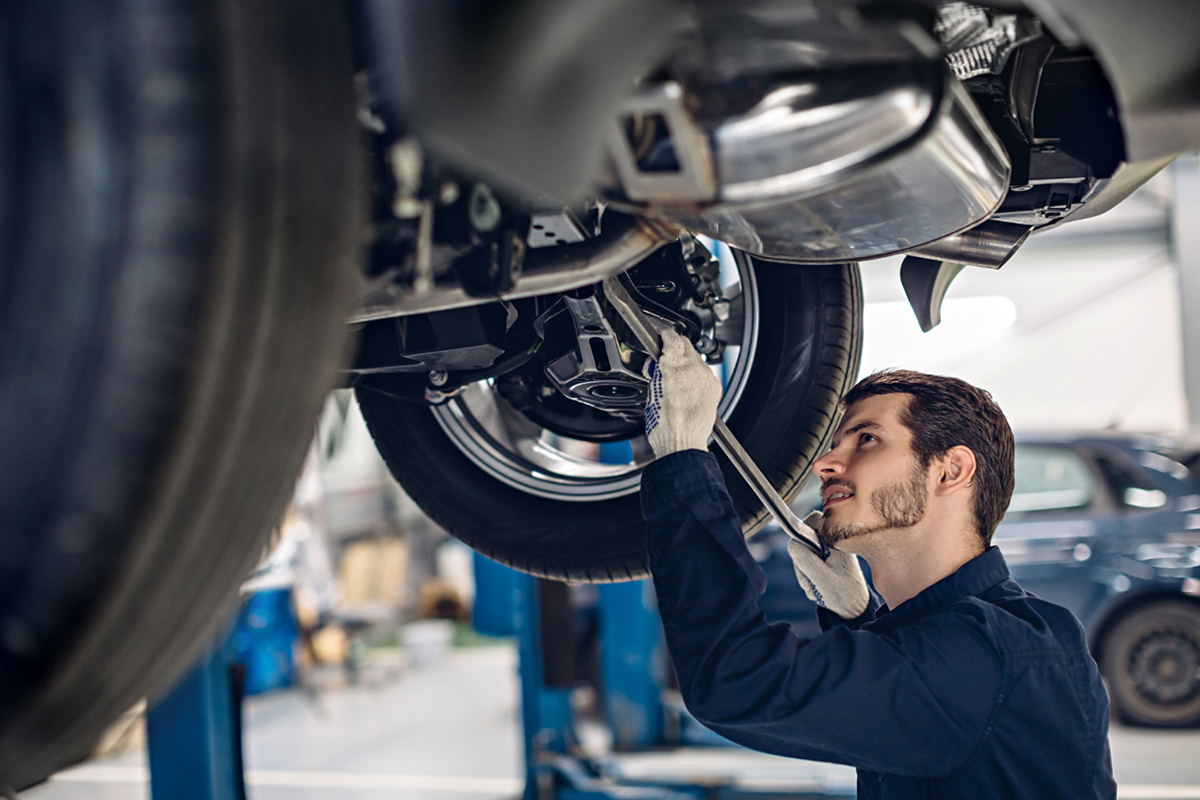 Have you ever walked up to your car and noticed a puddle underneath it? If you have, then you might have had a leak in your car. But how can you tell what's leaking? One way to determine the problem is by the color of the fluid on the ground. In this blog post, we'll discuss what fluid colors indicate which type of leak, so you can get the prompt auto service your car needs. Coolant Leak The fluid color to look for is usually a green or p...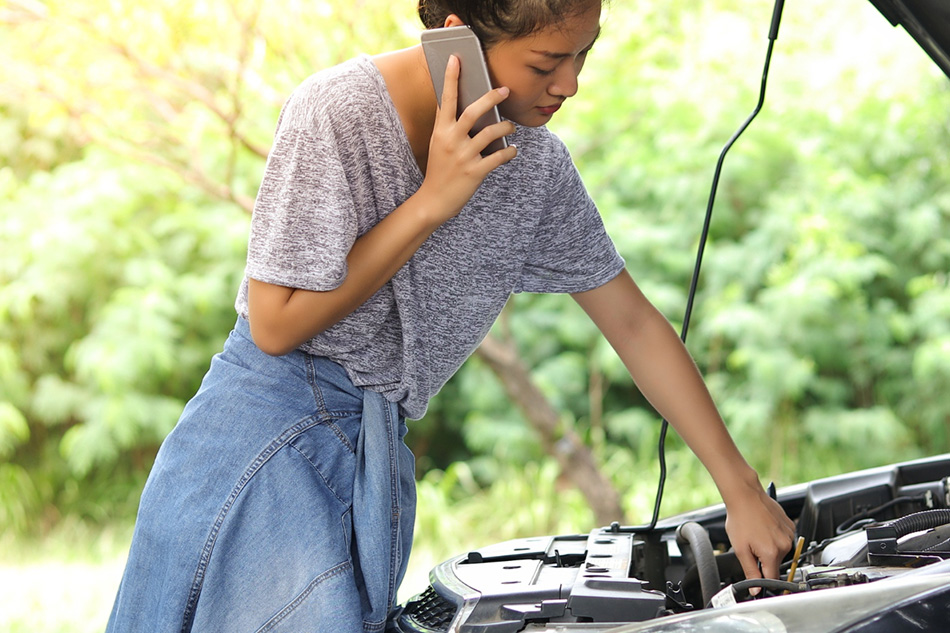 A car is a complex machine that requires regular maintenance and care to ensure it is running smoothly. One of the most important components of a car is the engine. As a driver, it is crucial to understand and recognize any engine noises that may require immediate attention. Ignoring these noises can lead to serious and costly engine repairs in the future. In this blog post, we will highlight some common engine noises and what they could potentially mean for your vehicle....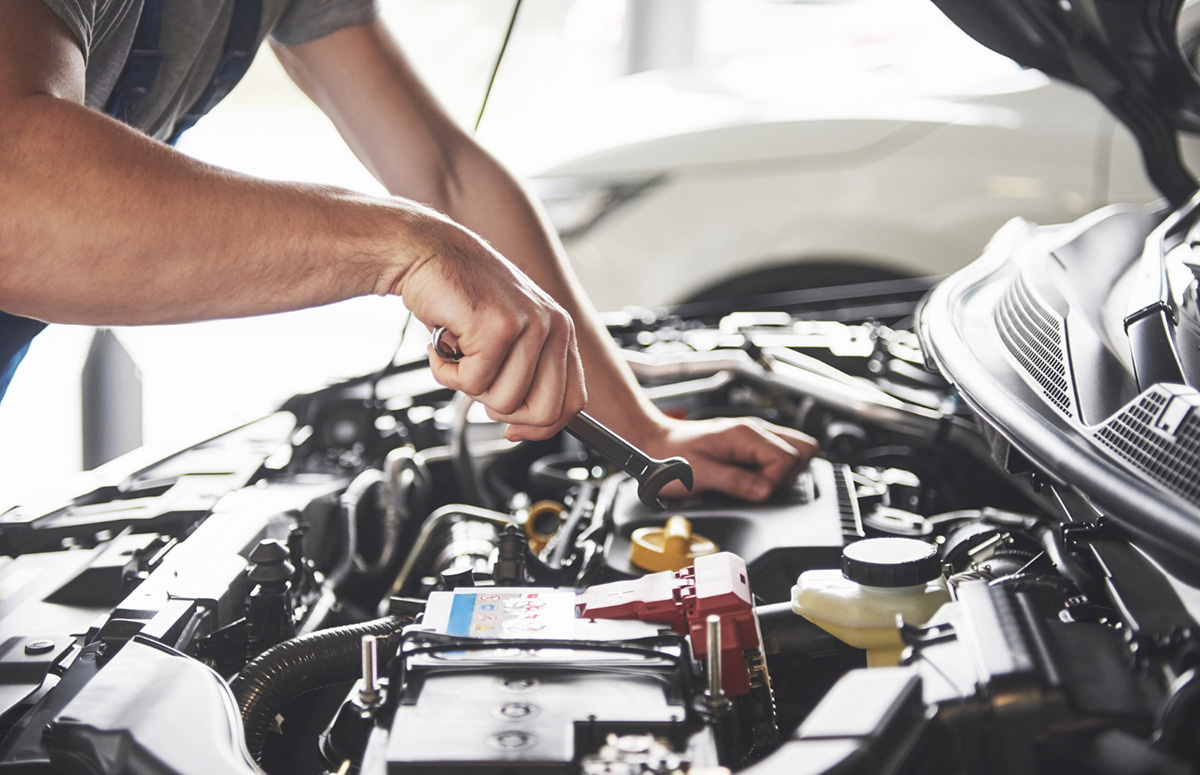 Regular vehicle maintenance is a great way to ensure your car runs efficiently, safely, and reliably. It can even help you save money in the long run. Dynamic Auto Service in Orlando offers a variety of services designed to keep your vehicle running like new. Let's explore how investing in regular auto maintenance can have a significant impact on your wallet. The Benefits of Regular Maintenance Regular auto maintenance keeps your vehicle ru...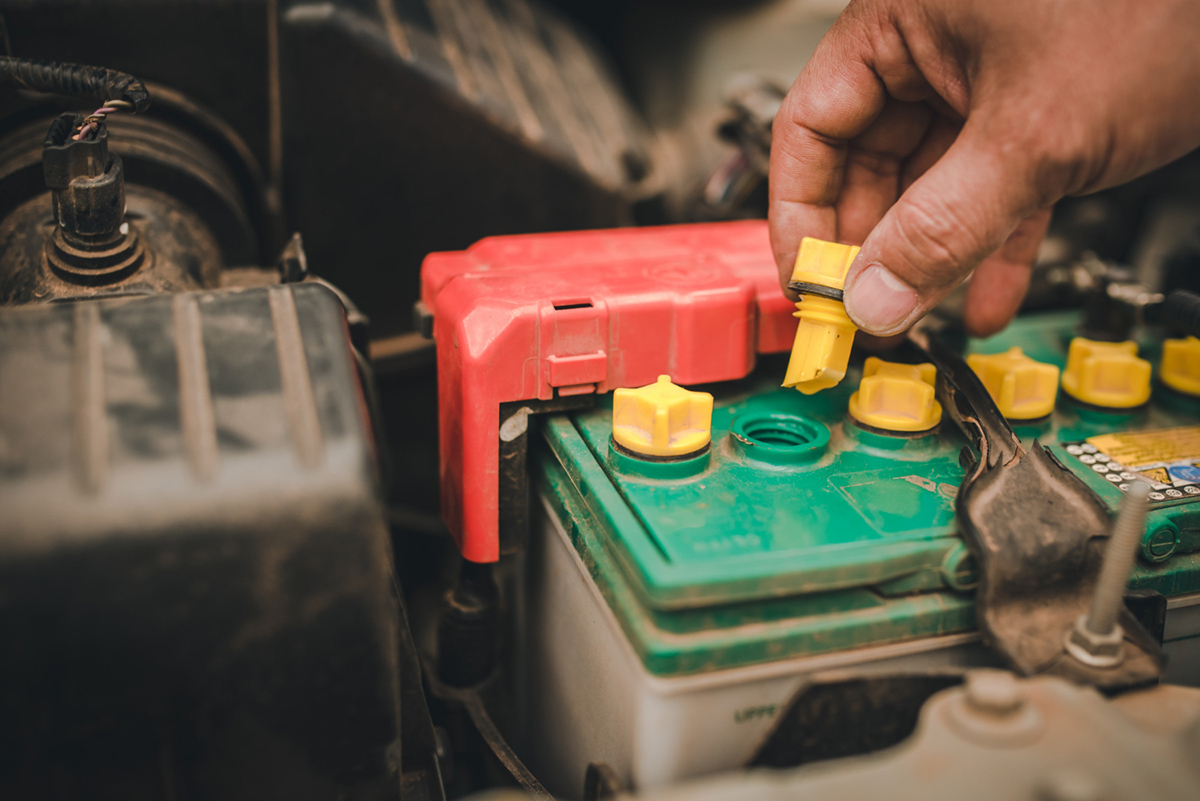 As your vehicle ages, it is important to keep an eye out for any signs that it may need a battery replacement. If you notice any of these warning signs, it's time to get your car serviced at a certified auto service in Orlando. Here are some common indicators that you may need a battery replacement. Dim Lights and Electrical Problems One of the most common signs that you need a new battery is dim or flickering lights when the engine is off. A...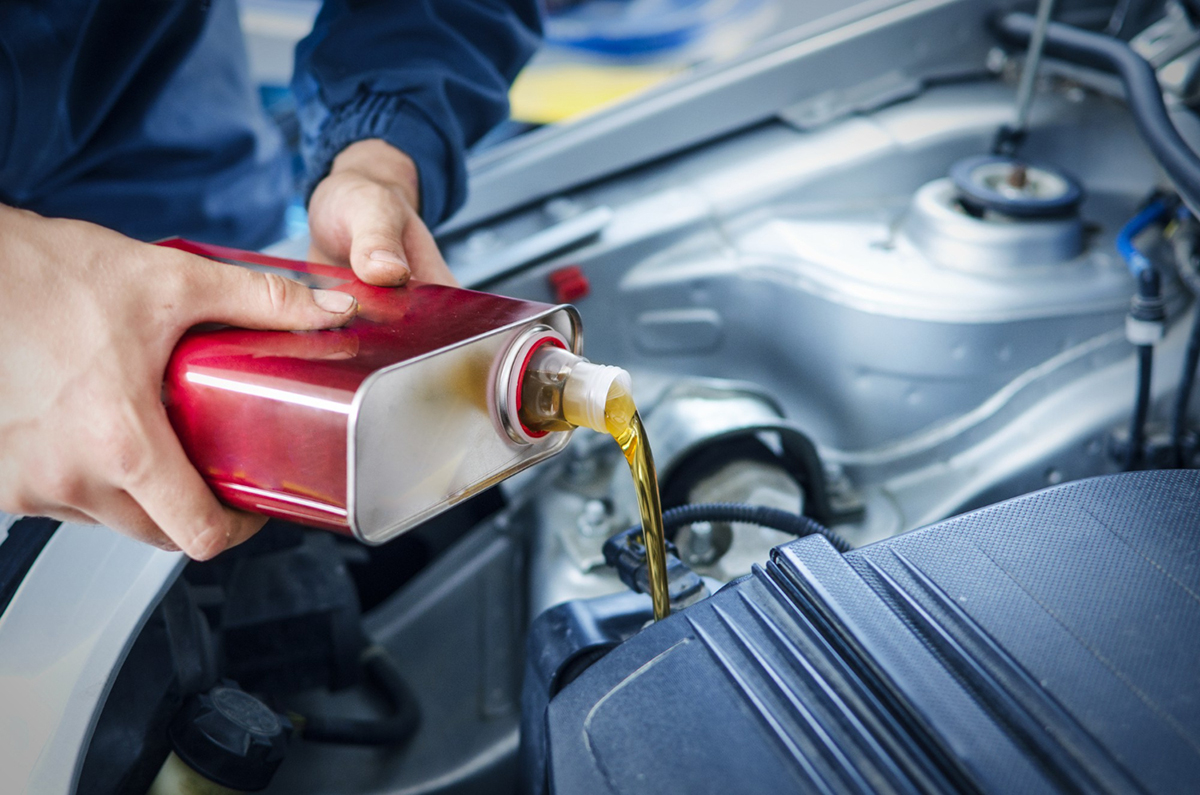 Regular oil changes are essential for keeping your car running in tip-top shape. While it may seem like a hassle, getting your oil changed regularly can save you from costly repairs and keep you and your vehicle safe on the road. Read on to learn more about why oil changes are so important and how often you should be getting them. How Oil Changes Help Your Vehicle Oil is vital for keeping all the parts of your engine functioning properly. It lubr...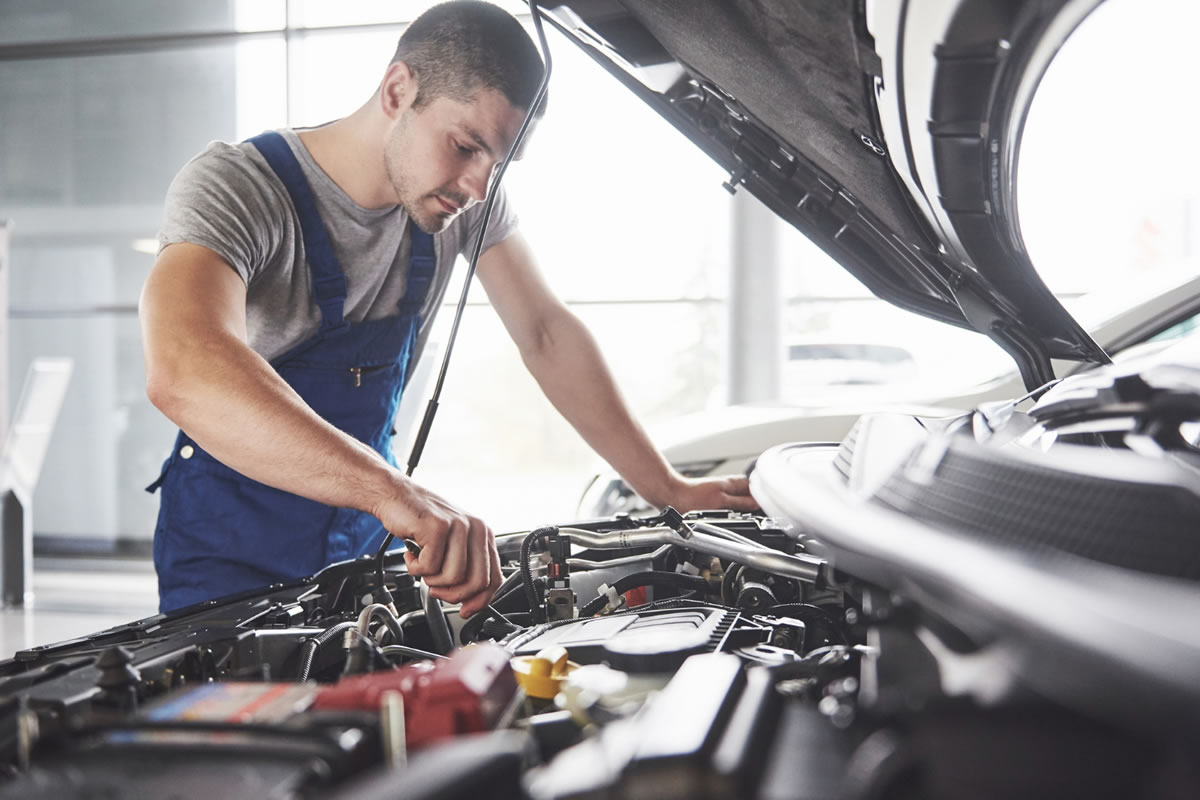 Vehicles are machines, and machines need proper maintenance. Otherwise, their performance decreases exponentially, and you suffer from a huge loss. Therefore, you must take appropriate preventive measures to protect your investment and strengthen the performance of your car to increase its mileage. As an auto service in Orlando, we are here to help you maintain your car over time and keep it in optimal shape and condition. These are a few car maintenance tasks you should follow on a yearly ba...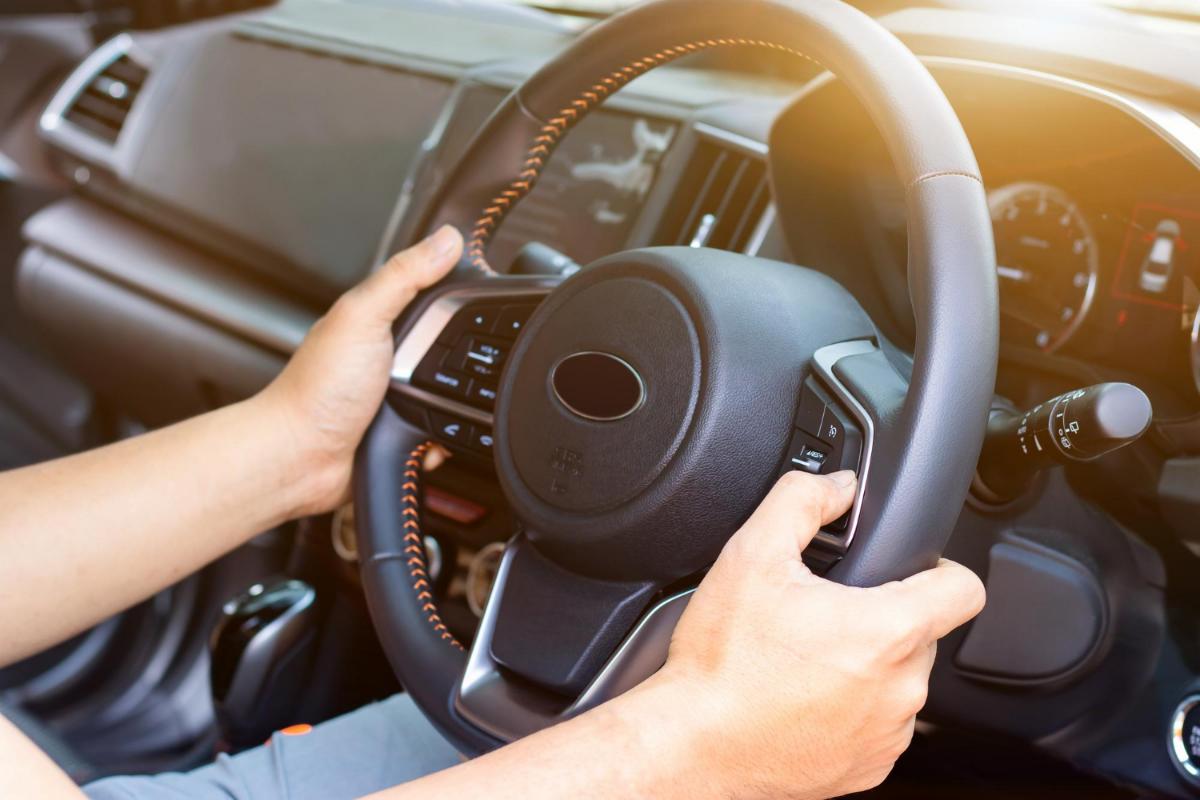 When it comes to car issues, it can be a challenge to identify problems that require immediate attention. Some problems come from normal wear and tear, some age. Some problems can present serious and dangerous issues. If your car is experiencing any of the issues listed below, it is time to seek a professional auto mechanic in Orlando. Leaking Fluids If you find pools of liquid under your car, depending on the liquid, you need to get it checked out. Red, brown, blue, gre...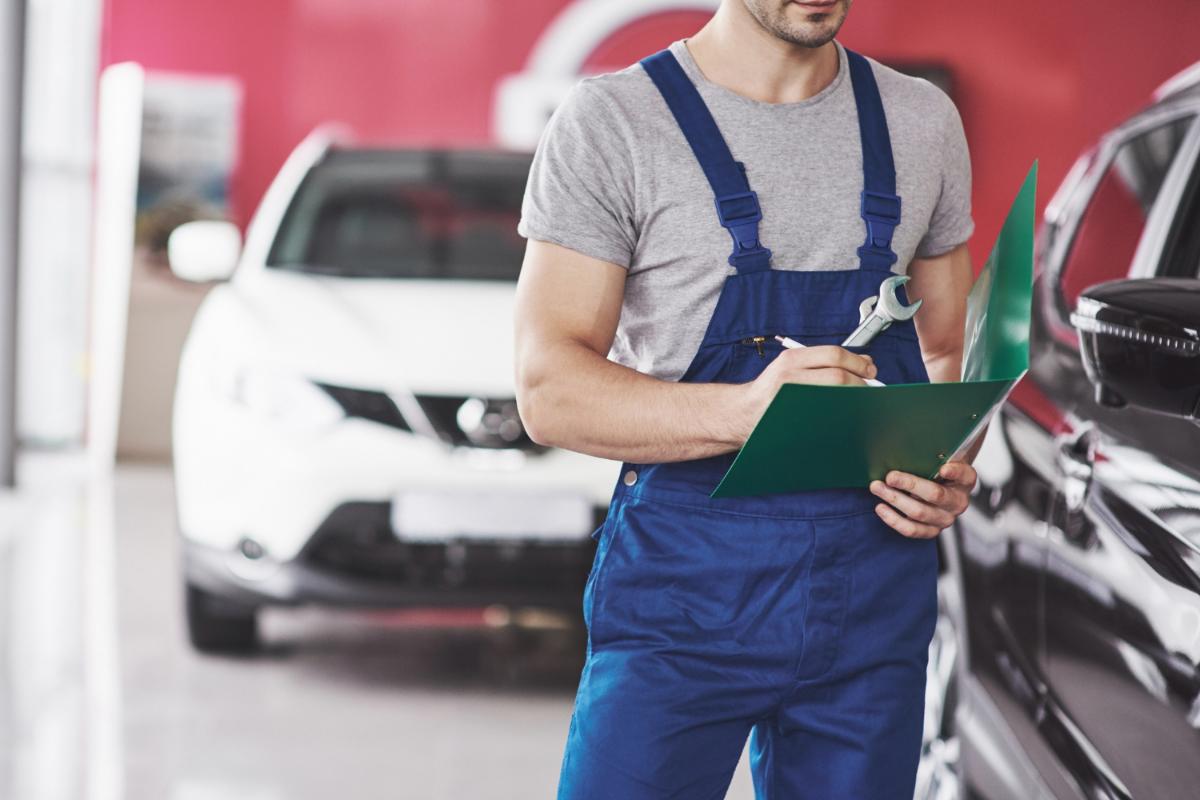 There is something unique about taking road trips in the United States during the fall. Numerous sights, individuals, and places make an American road trip illuminating. However, if you have also been motivated to take a journey cross-country, you need to comprehend that preparation is critical. Only a few things are more pleasing than a long road trip, but inadequate planning and the absence of automobile maintenance can quickly end your fun. To guarantee your road trip this fall i...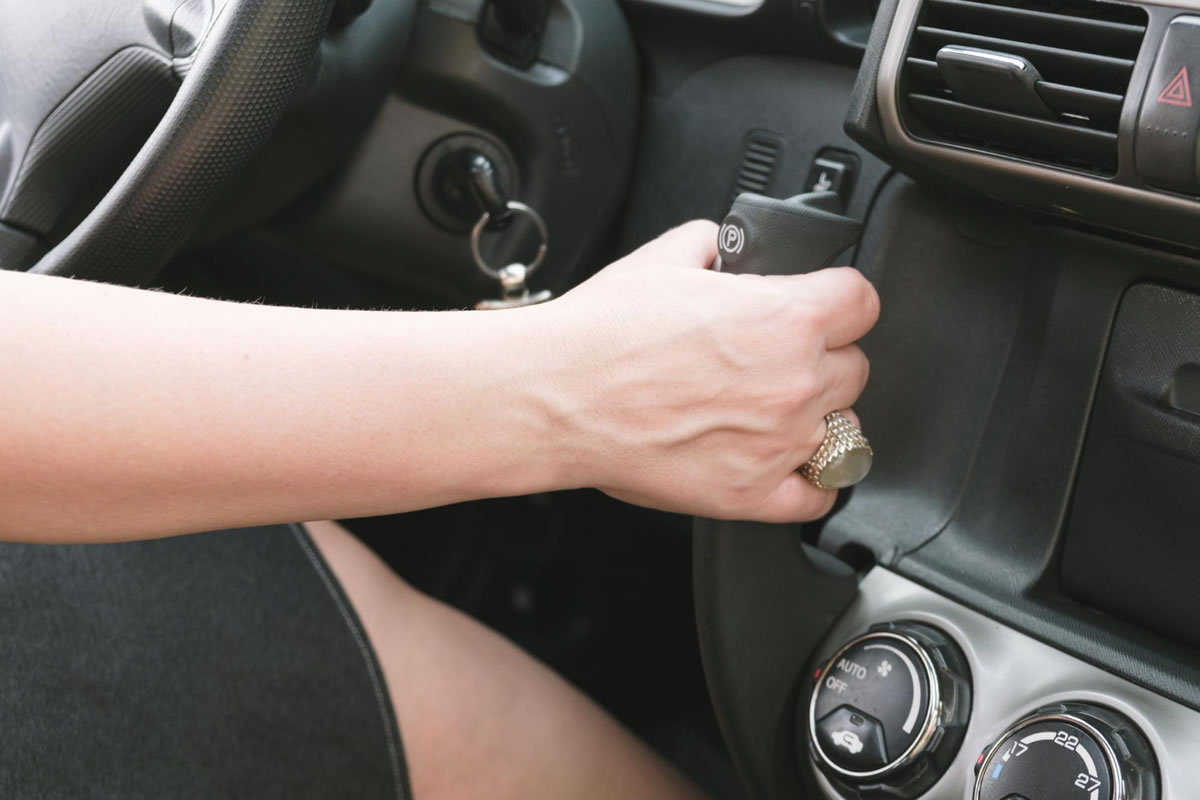 Functioning brakes are at the top of the safety chart when it comes to operating vehicles and safety on the road. When you have a car that has bad brakes, you are susceptible to accidents that can occur without you being able to do anything to stop it. As an auto mechanic in Orlando, we are here to provide you with inspection and repair services to avoid these dangers from ever happening. When you pay attention to the needs of your vehicle, you can avoid any issues from occurring by resolving...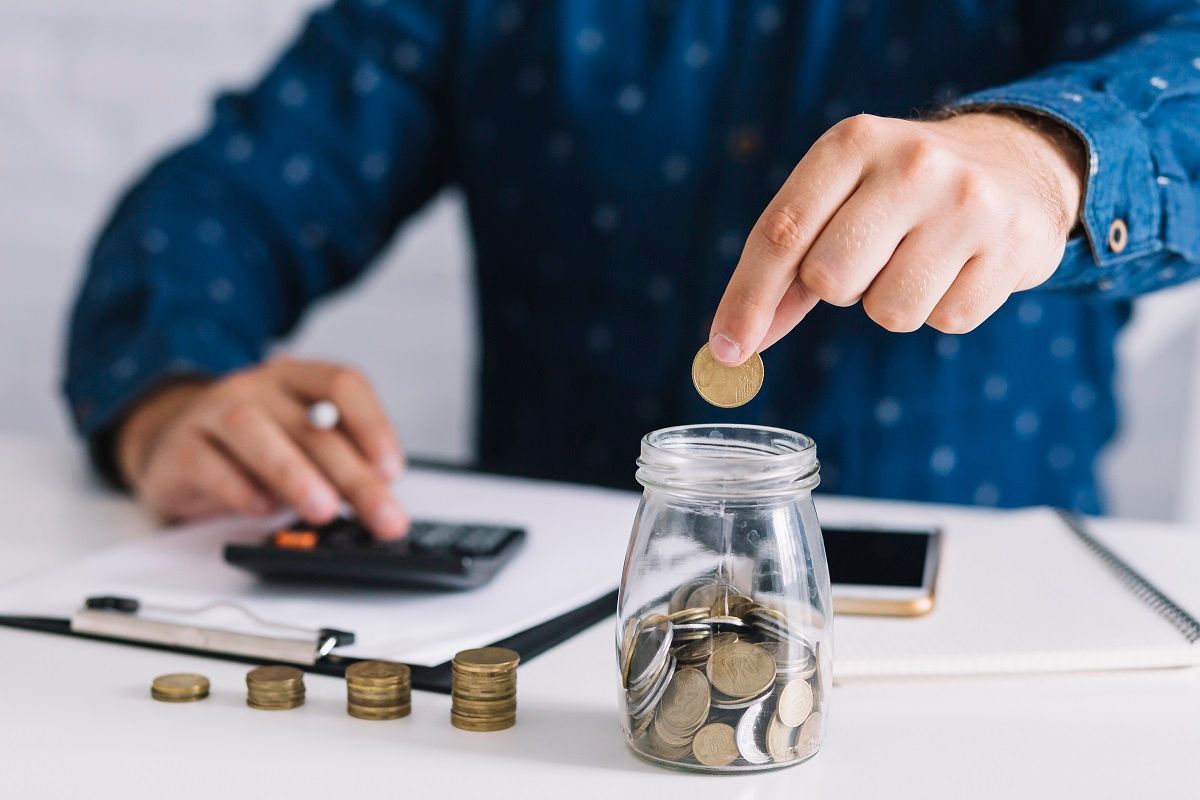 Preventative maintenance is essential for the life and productivity of your automobile. Not only does it work to correct any current problems your vehicle has experienced, but it also helps discourage further damage from happening in the future. There are numerous types of preventative maintenance, from things as minor as changing brake pads to things as significant as running a complete diagnostic of your engine's internal wiring and electrical output. If you're unsure whet...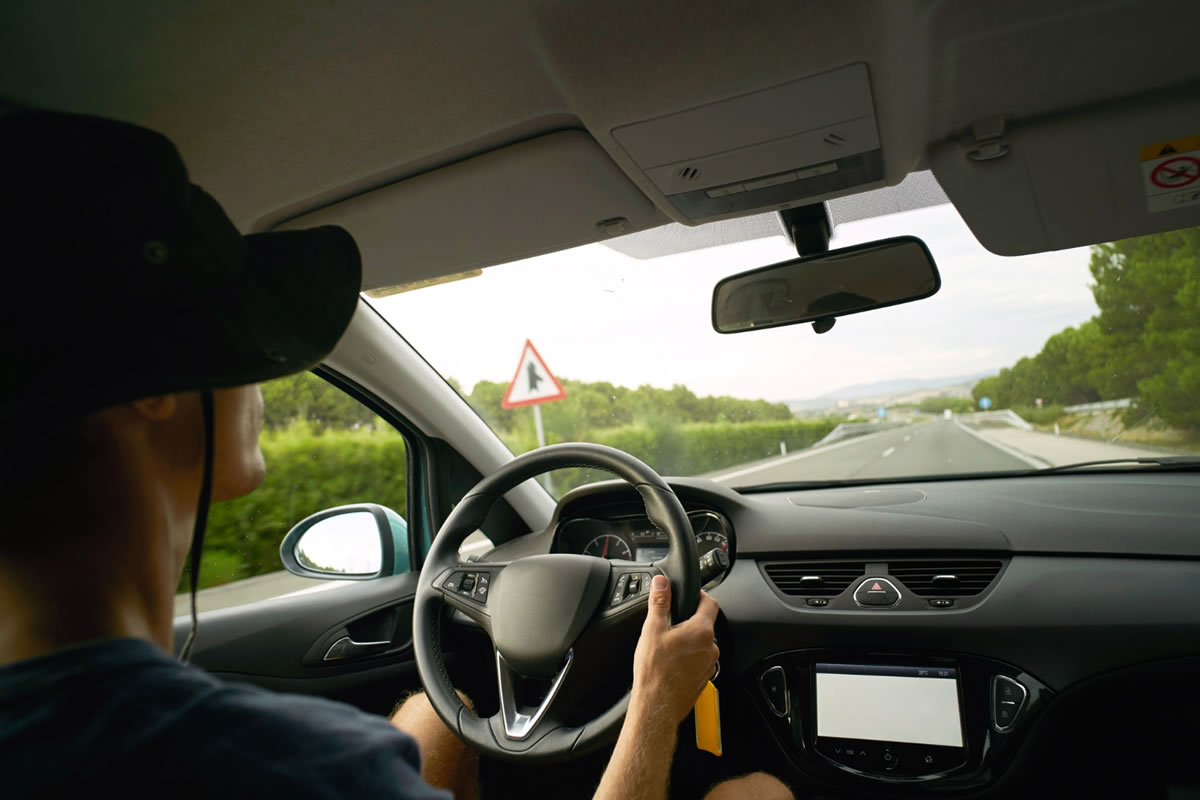 Are you ready to embark on an exciting adventure with the family? There's nothing quite like a summer road trip to enjoy the view and spend time bonding as a family unit. When you are out on the road, you want to trust that your auto mechanic in Orlando has made repairs and inspected each aspect of your car to ensure its safety as you travel. Aside from vehicle maintenance, you also just want to encourage the laughter, fun, and memory-making. These are just a few tips to create the perf...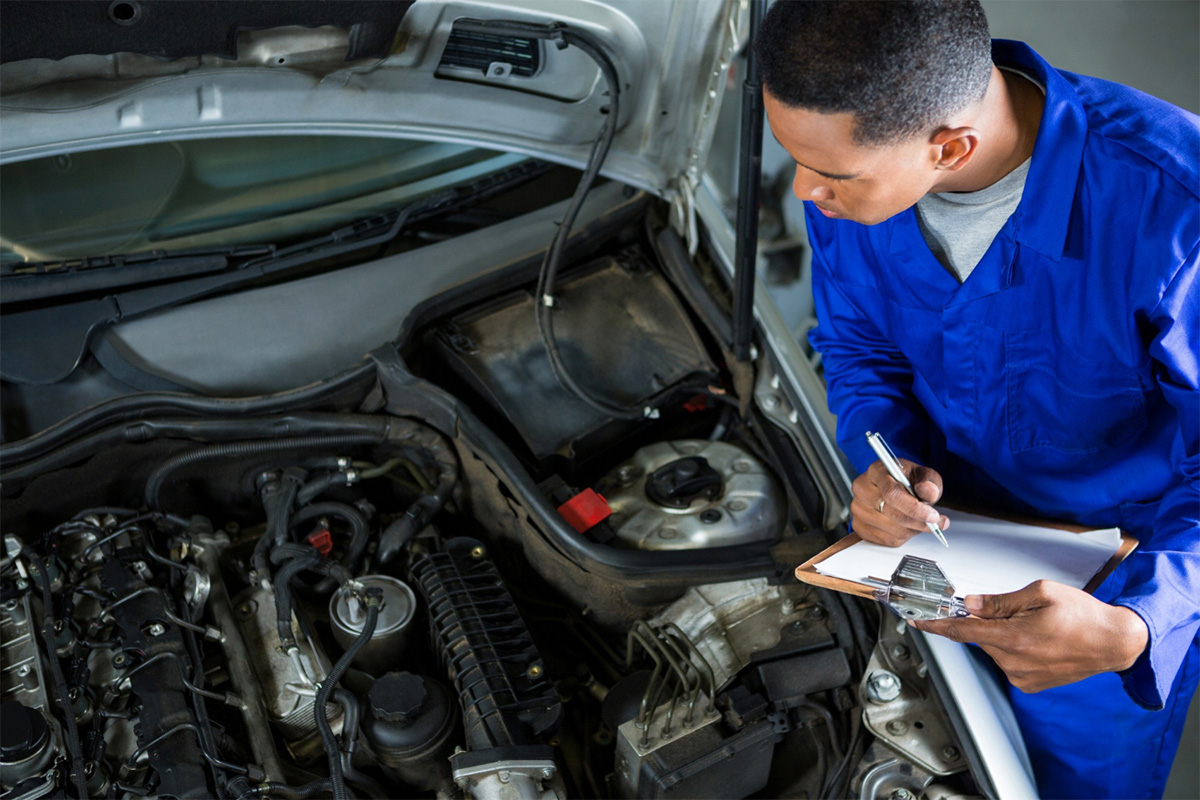 It is no mystery that owning a car is costly, but this doesn't change how critical it can be to possess one. Individuals worldwide have made their lives more manageable by owning an automobile. However, some have made their lives more challenging due to not participating in general car maintenance and repairs. When a vehicle issue makes itself apparent, a driver must take action. Placing car repair needs on the back burner can force a small problem to become a considerable one, which can ...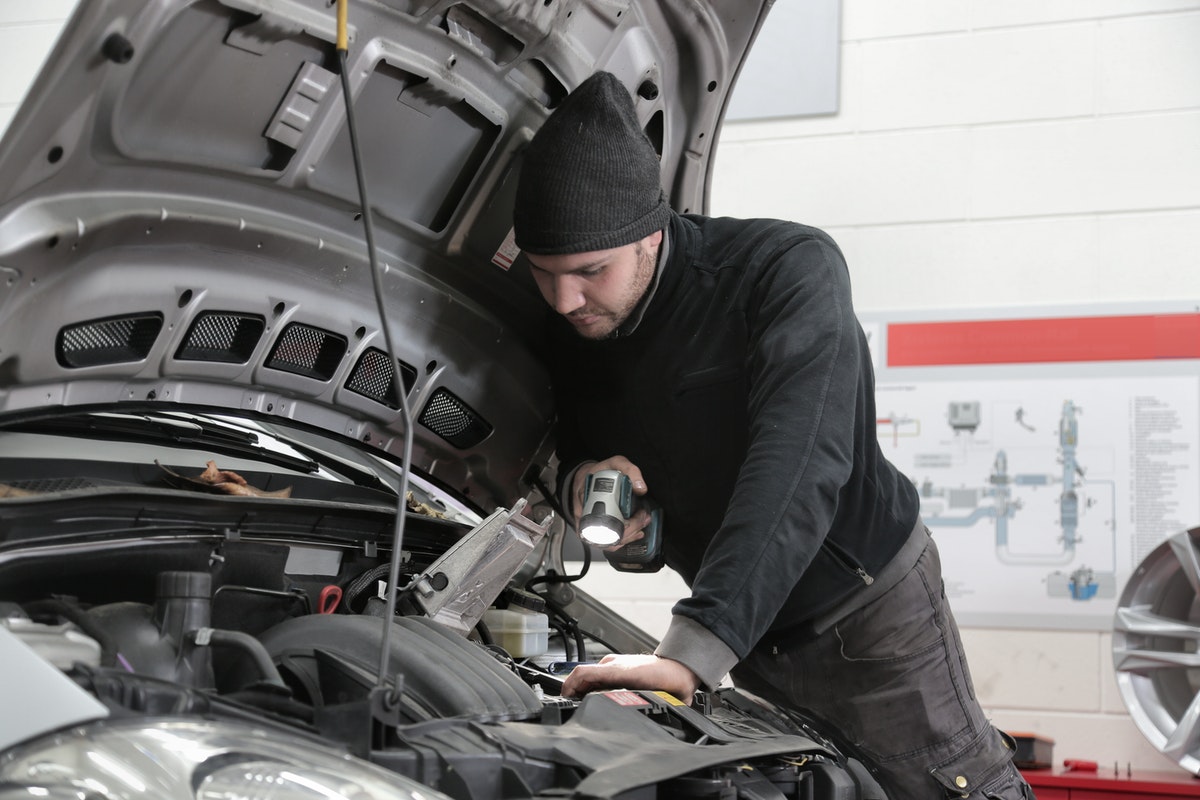 Even the most dependable vehicles can malfunction occasionally. In instants like these, drivers face dread and fear, but a trusted mechanic can aid in quelling these feelings with a straightforward diagnosis to identify any problems. If an automobile runs differently than it usually does, it is critical to bring it to a technician for a diagnosis. Dynamic Auto Service has trained, reliable mechanics ready for auto service in Orlando to analyze vehicle issues early. Here are four gen...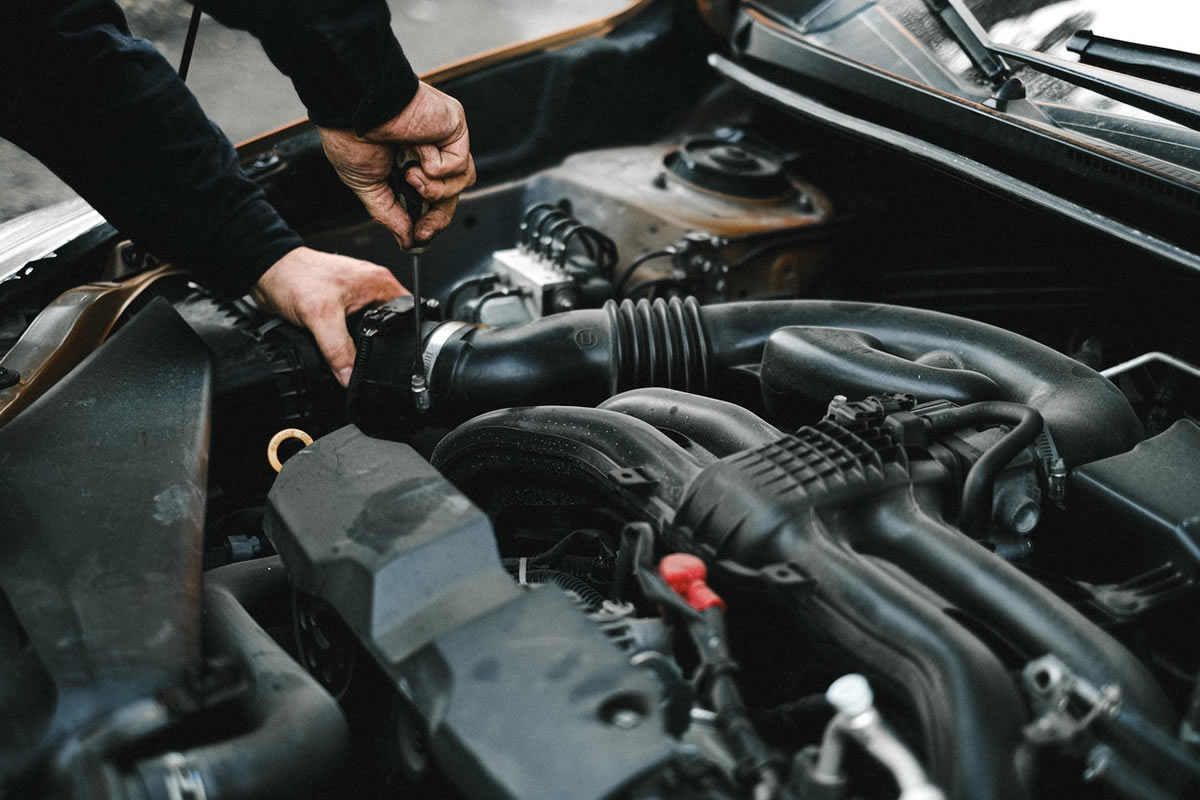 Unfortunately, your car will not last forever. You can extend your vehicle's life and keep it running longer with recommended upkeep and maintenance, but there will still be times when you need to visit an auto mechanic in Orlando to treat problems. Therefore, it is critical to be on equal ground with your mechanic through the entire process of diagnosing, consulting, and fixing your vehicle. Here are some expert tips to remember when dealing with an automotive mechanic. Be o...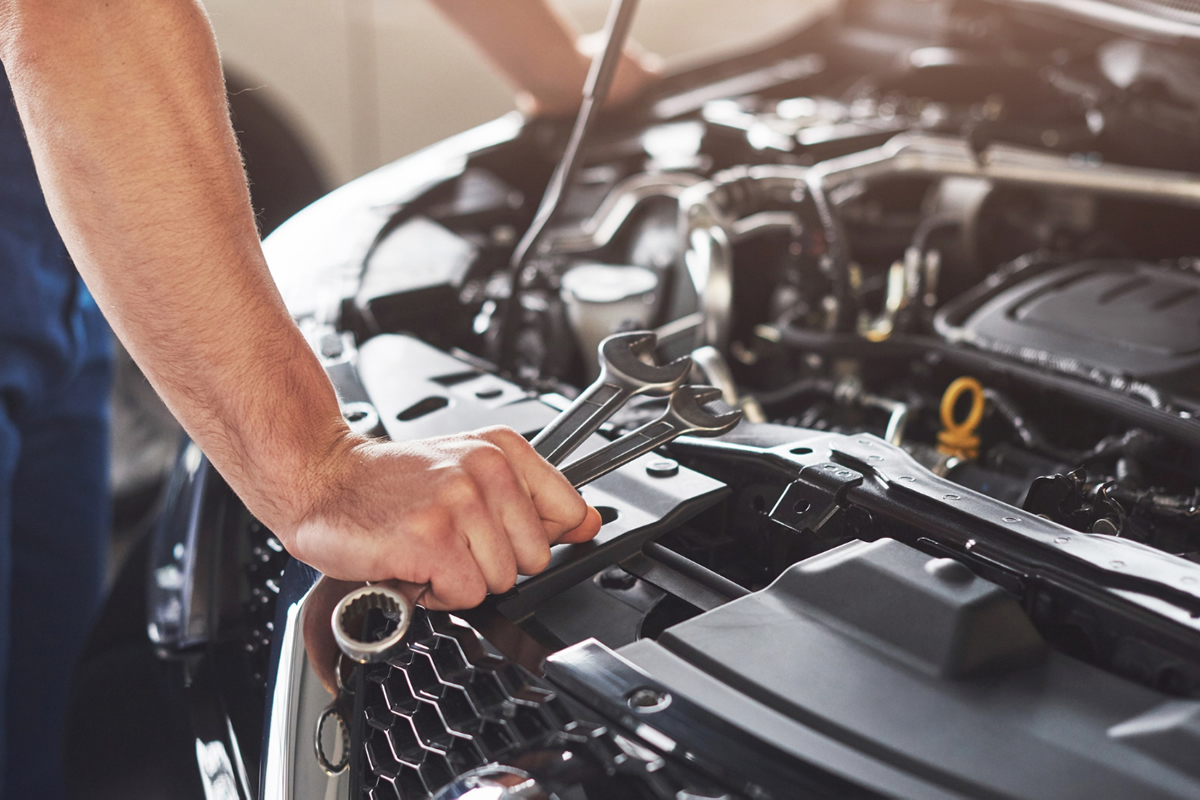 Many people wait for vehicle failure to take their car for auto service in Orlando. However, waiting until a significant problem arises with your automobile is not always the smartest choice. Just like people, cars and trucks require regular check-ups to stay in optimal condition. Here are some reasons you should take your vehicle to the shop. Regular maintenance services This is one of the most critical reasons to take your vehicle in for service. Manufacturer recommend...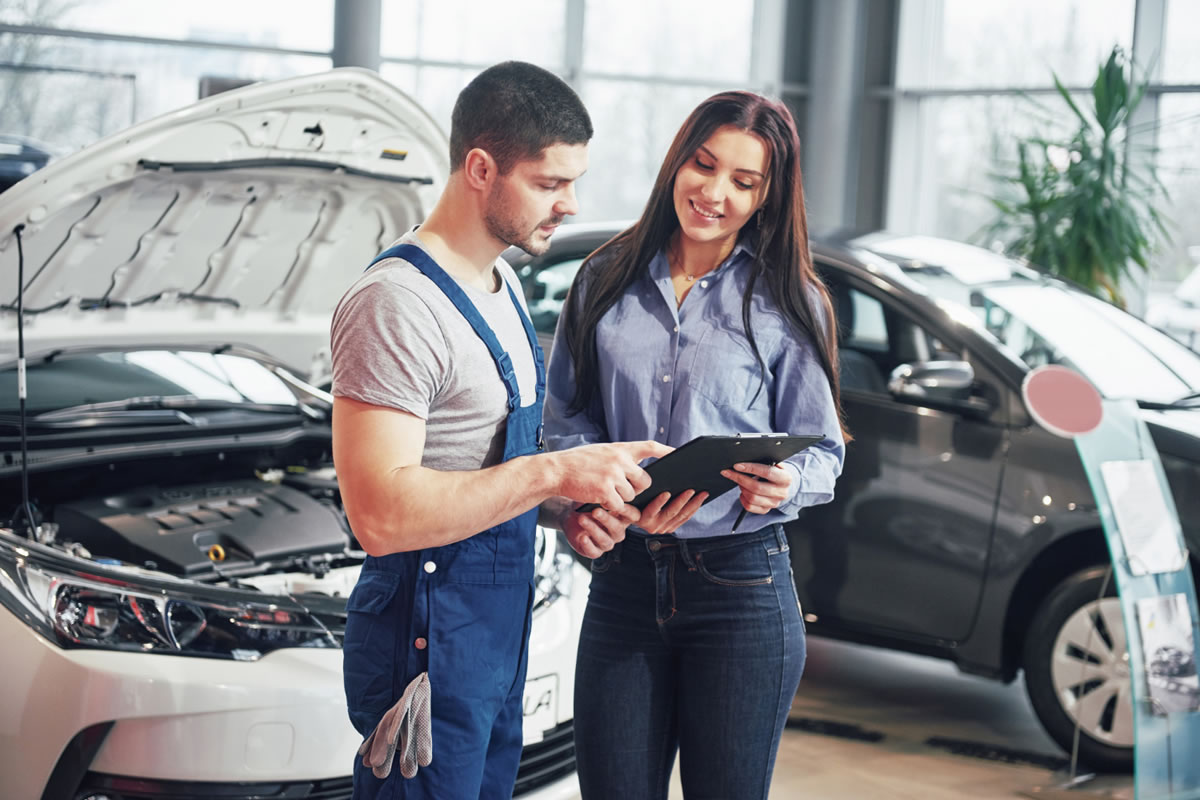 It is unlikely to get a warm and fuzzy feeling when thinking about truck or car repairs. On the contrary, vehicle repairs can be a stressful process. They can even trigger extreme mistrust and suspicion. Sometimes you have no other choice but to take your vehicle to a mechanic you don't know. Newer model vehicle systems are technologically advanced, and you likely do not have the diagnostic technology to figure out the problem or the skills to fix your vehicle independently. In addition, ...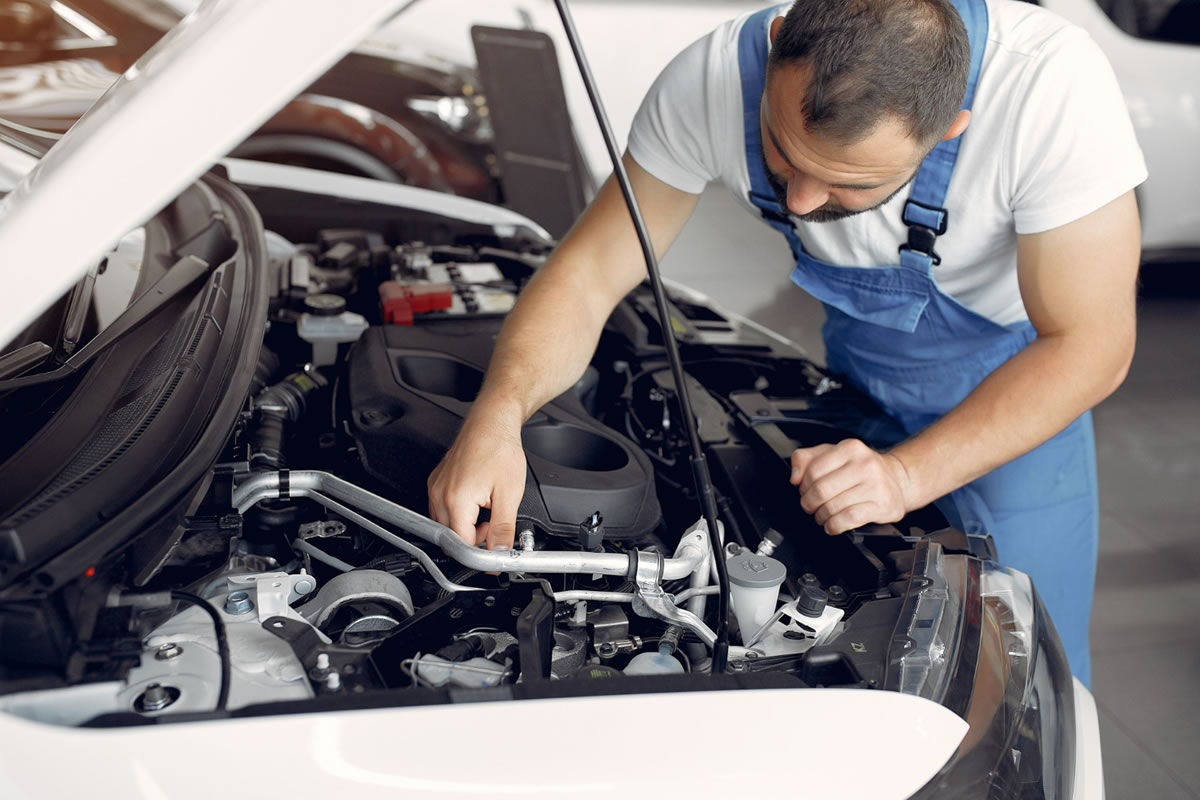 It is essential to be aware of the differences between repairs and maintenance before considering who you want to care for your vehicle. Your vehicle owner's manual lists routine maintenance items as part of your car's service schedule. These items are designed to keep your car operating in top condition. Any dealership can perform scheduled maintenance services. You are not required to visit the dealership you purchased the vehicle from. This means you can take your car t...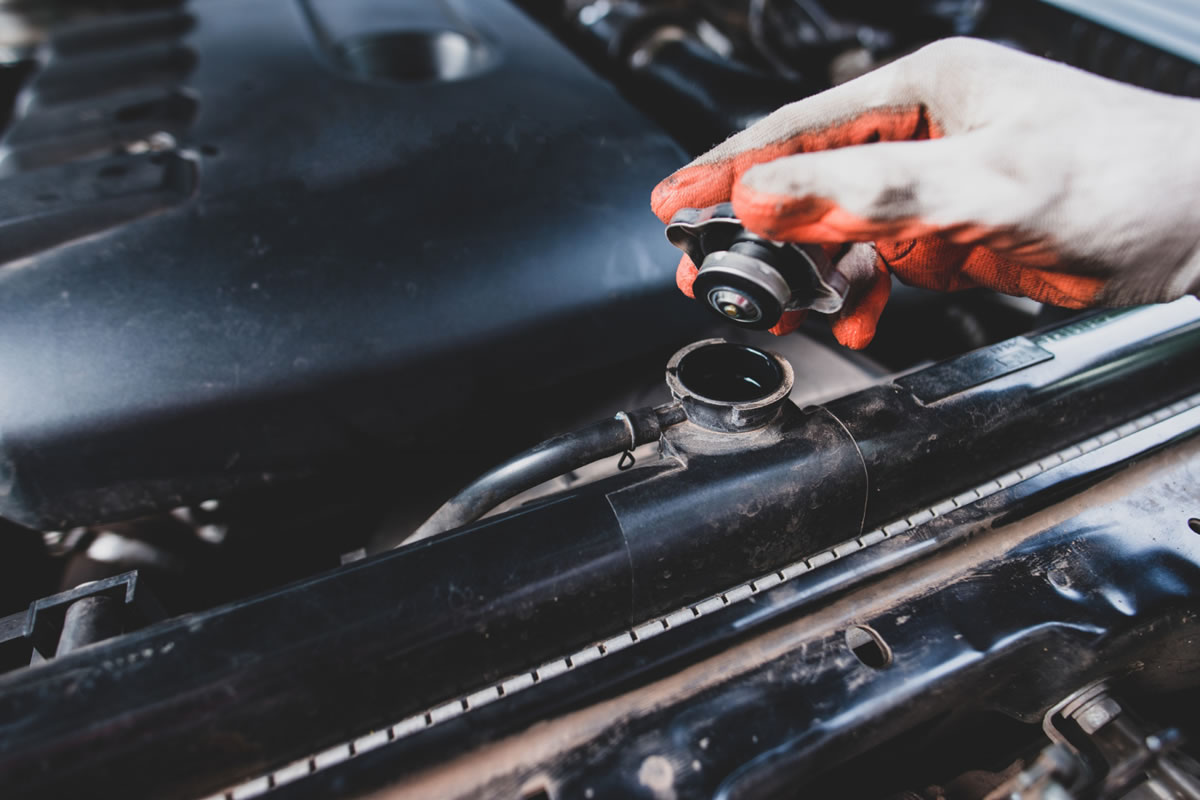 Even the most trusted car mechanic can make a mistake from time to time. They are human, after all. Unfortunately, mistakes at an auto garage can lead to very expensive consequences. In some cases, the costs involved are not only financial. It is not unheard of for people to be killed or seriously injured due to vehicle malfunctioning. Therefore, to prevent common mistakes in the future, it is essential to understand some of the errors a mechanic can make. Using the wrong filters o...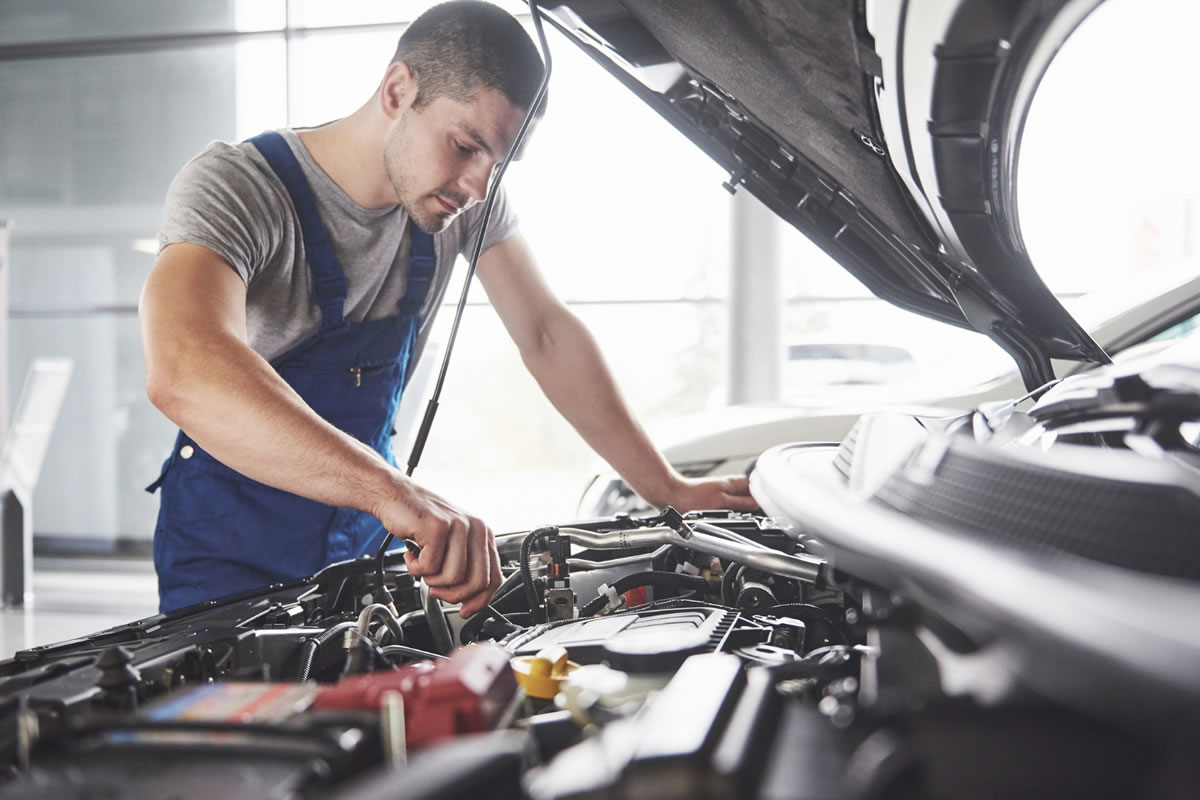 Even the most reliable vehicles can malfunction from time to time. In moments like these, drivers face fear and anxiety, but a trusted mechanic can help quell these emotions with a simple diagnosis to pinpoint any problems. If a car is running any differently than it usually does, it is essential to get it to a mechanic for a diagnosis right away. Dynamic Auto Service has experienced mechanics ready with auto service in Orlando to diagnose vehicle problems early. Here are four wides...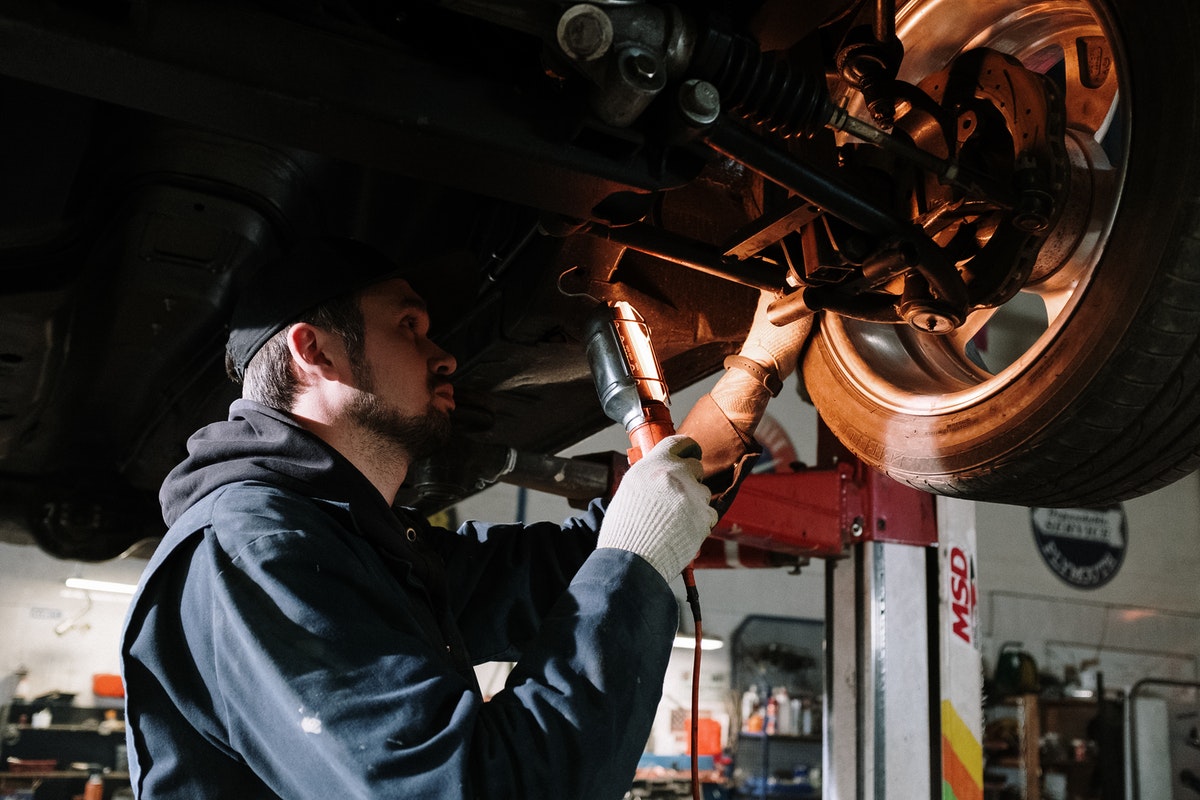 Are you looking to establish a relationship with an auto mechanic, so you have someone to call when your car gives you trouble? Do you want to find a reliable and trustworthy mechanic? Many people believe that mechanics will scam them by charging them more for their services, or they may not understand what exactly needs done when their mechanic explains. Our auto mechanic in Orlando strives to provide transparent and reliable services to make our clients happy and get the j...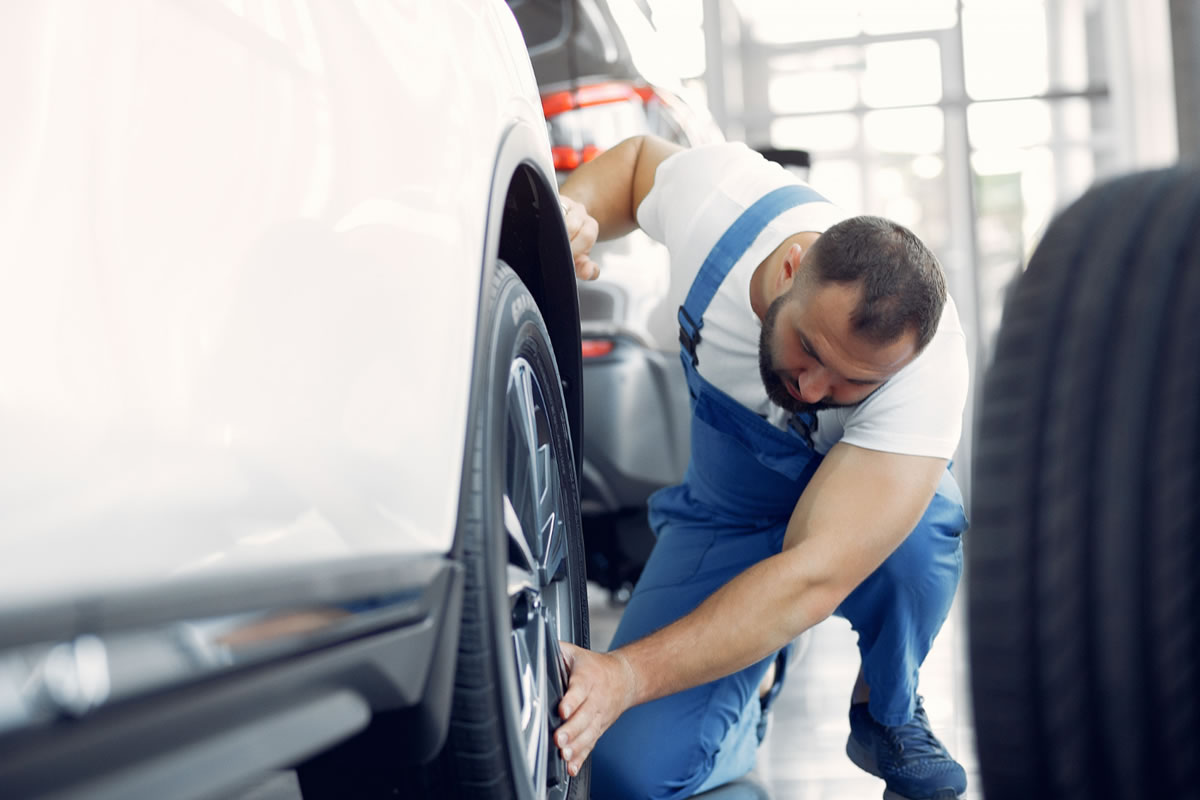 Are you about to head out on a nationwide road trip? Your bags are packed, your itinerary is set, your hotel accommodations are arranged, and you now just have one big task to take care of before you leave. It's time to get your car checked out. Before you leave on any long journey in your car, you should take the time to inspect the car and have a professional auto mechanic in Orlando do a thorough assessment. These are a few car care tips to get your vehicle re...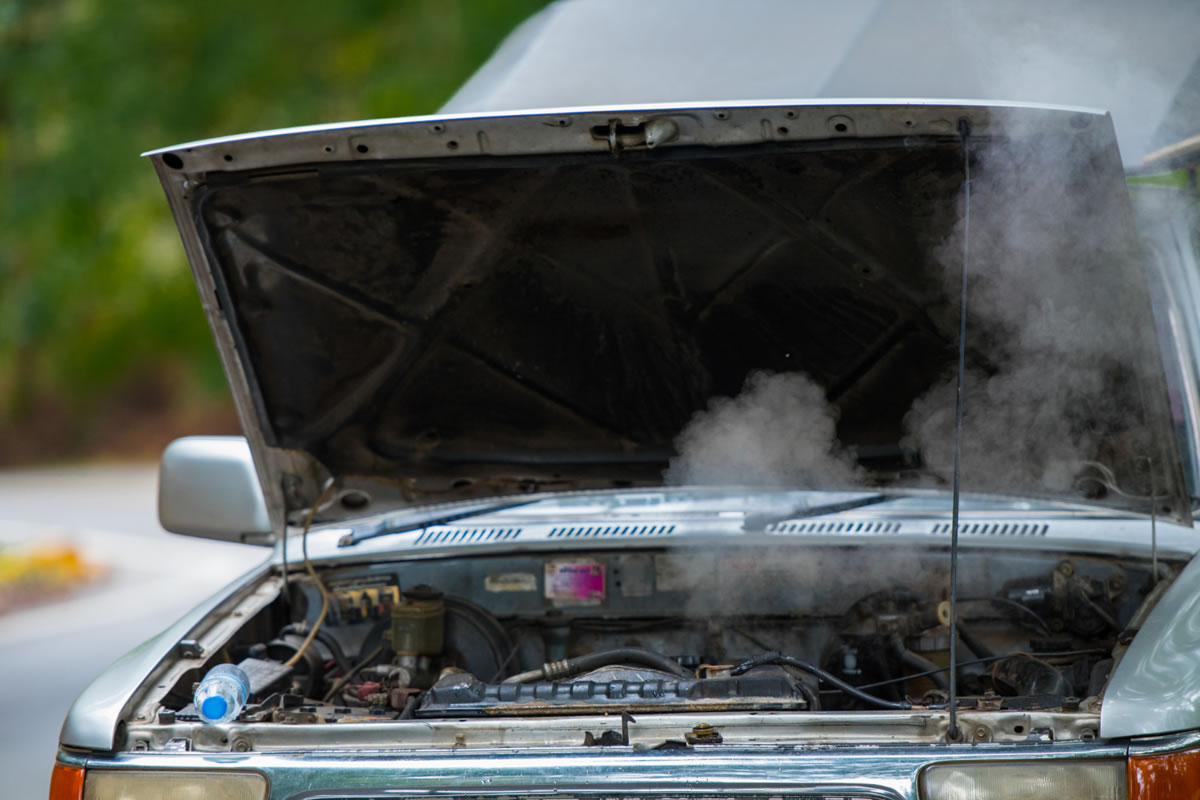 Have you noticed your car overheating shortly after you turn it on? Do you worry that there is a larger issue causing the overheating that may require professional attention? When your car is overheating, you will want to trust a professional that can provide you with insight to the problem. This issue can be minor, but it can also be caused by something much more severe. Our auto service in Orlando is here to help. These are a few of the most common reasons why ...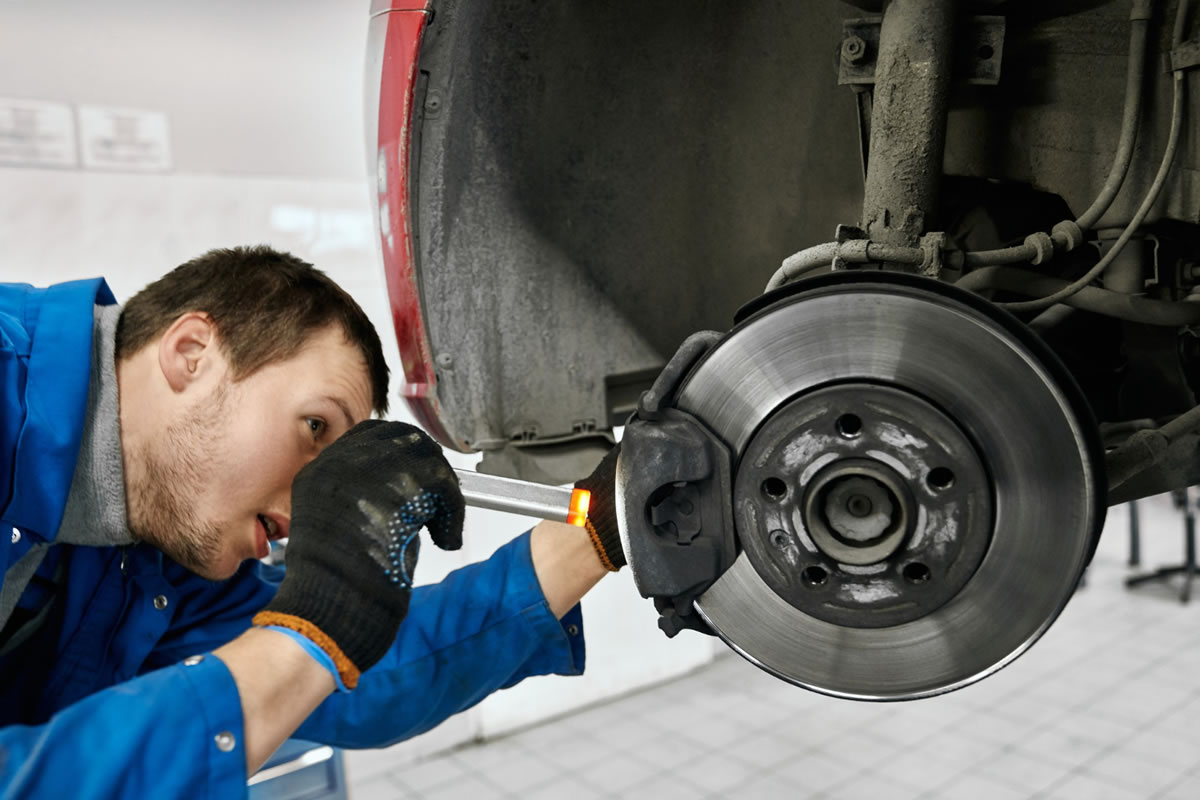 Are you concerned that it may be time for you to change your brake pads? Have you been hearing squealing noises when you apply the brake in your car? Each time you press your brakes, your brake pads will become a little more worn. Over time, they can wear down completely. This means that it is time for you to get them changed by an auto mechanic in Orlando. When your brake pads become worn down completely, they will not be able to prevent any friction between the...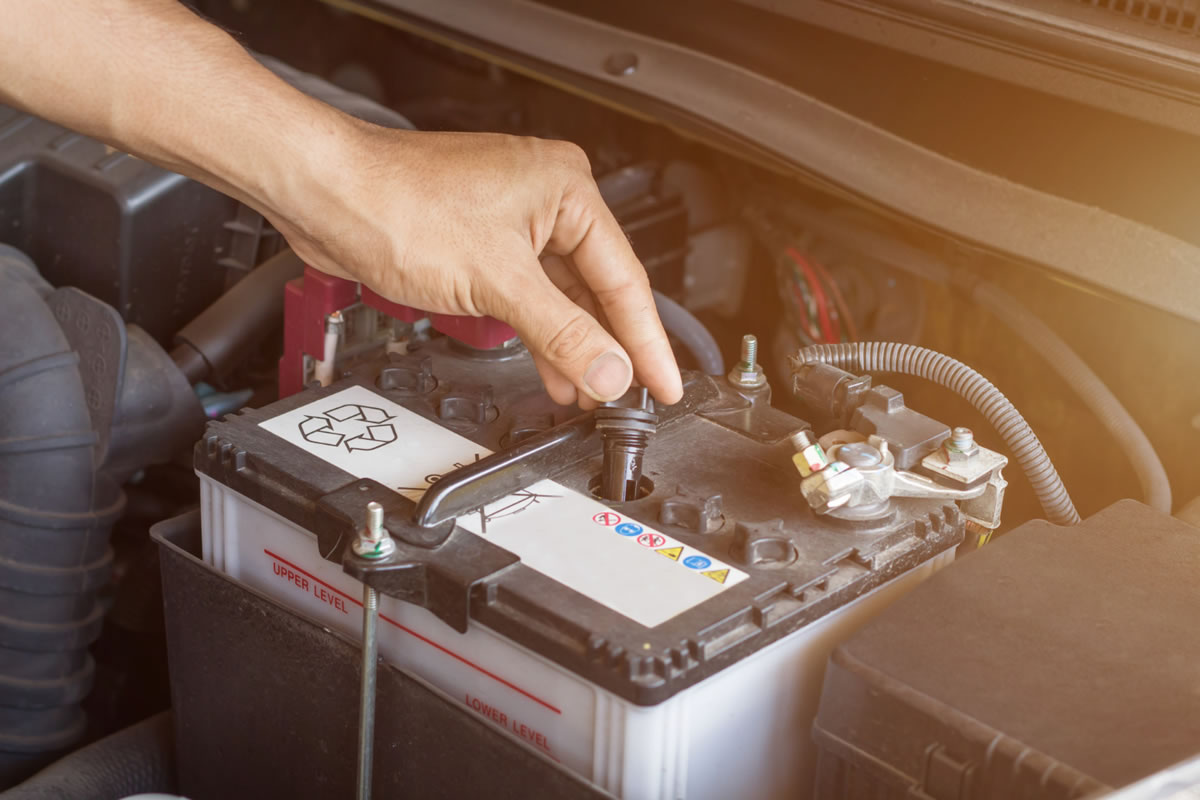 Are you concerned about the safety and function of your car when you are travelling to college this fall? If you are lucky enough to be taking your car to college, you want to keep your car in the best shape to avoid any accidents or repairs that need to be taken care of when you are traveling. As an auto service in Orlando, we perform inspections and offer repair services to help any car owner. Safety is our number one priority. These are a few car care tips that even...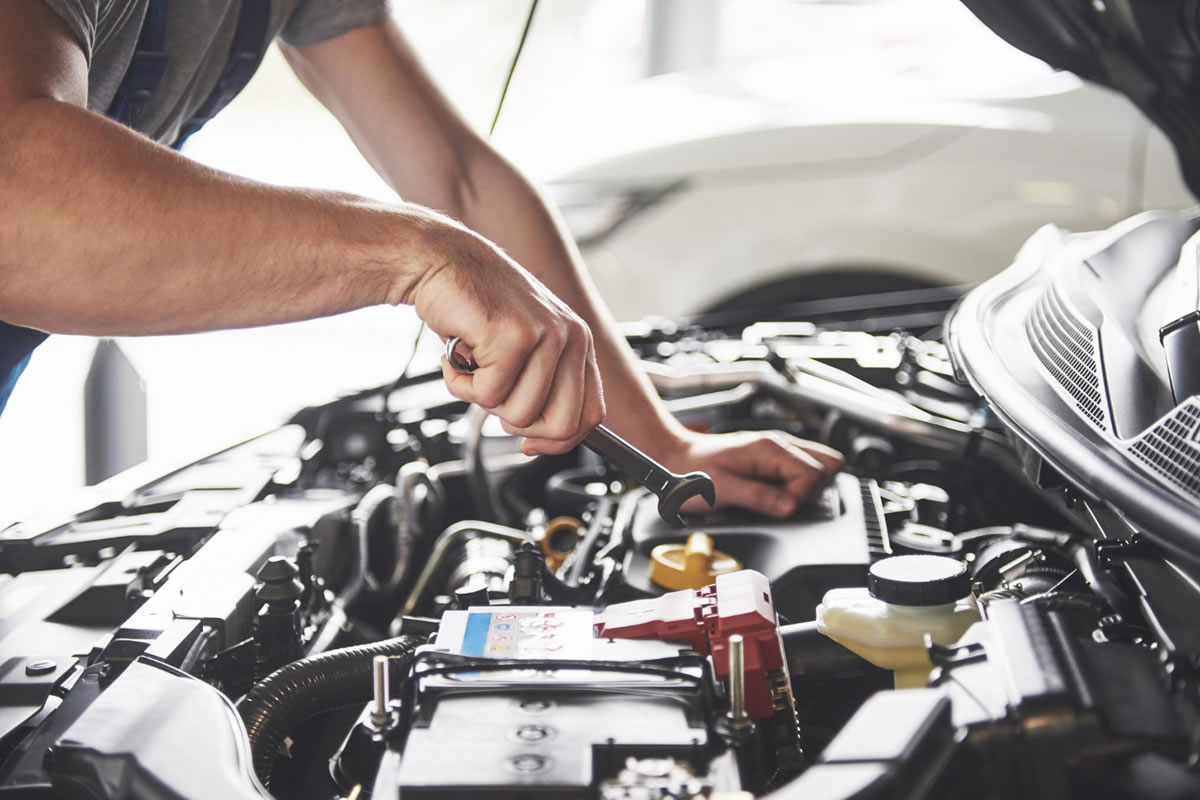 Car inspections by professional auto mechanics have become an essential part of vehicle maintenance and ownership. Like any other complex machine, automobiles need a routine inspection, maintenance, and repair to ensure that everything is in working order and that there are no major problems that might trigger a safety or performance crisis. Our auto mechanic in Orlando performs routine car inspections and necessary car maintenance to keep your vehicles in great shape. Car inspect...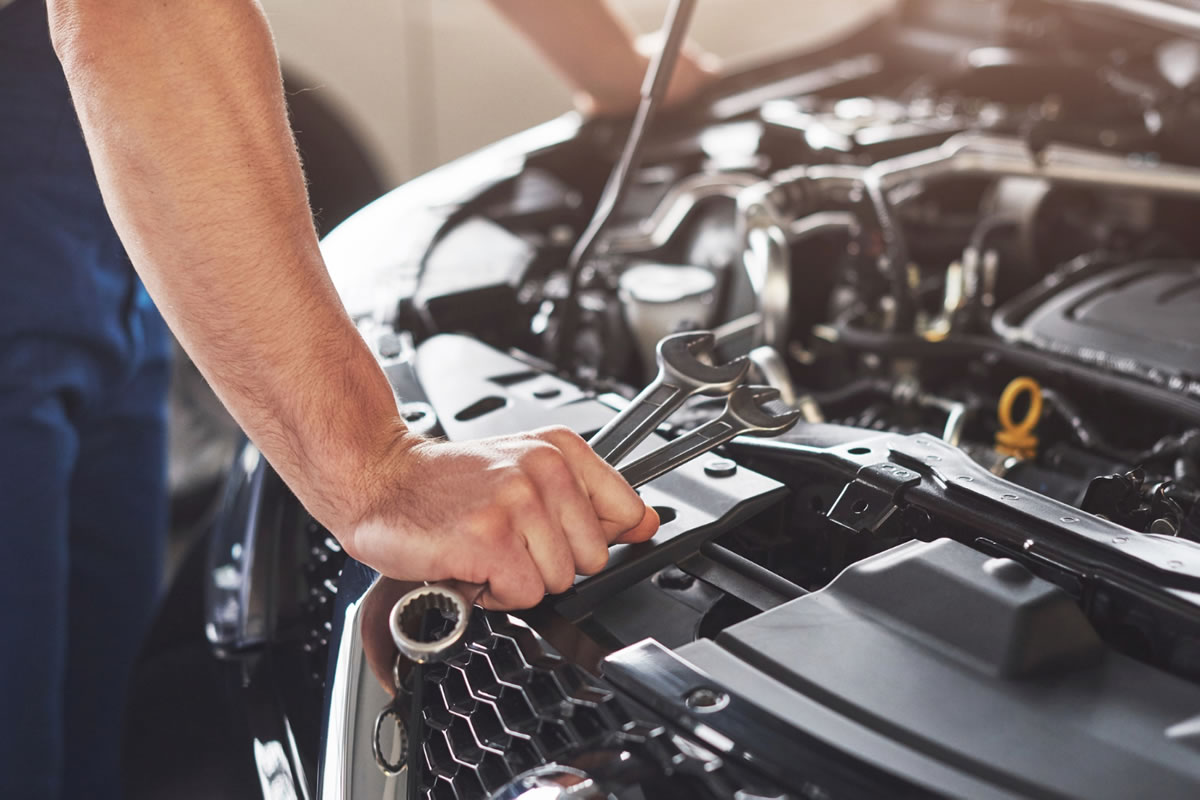 Are you concerned about the safety and function of your car? Is your car getting old? Have you noticed strange sounds coming from your car engine when you turn on the engine? As an auto mechanic in Orlando, you will want to perform basic maintenance on your car each year to prevent issues from building up and causing larger problems. Without the proper maintenance, fluid checks, and other car issues, you may damage your engine beyond repair without even knowing it.&nbs...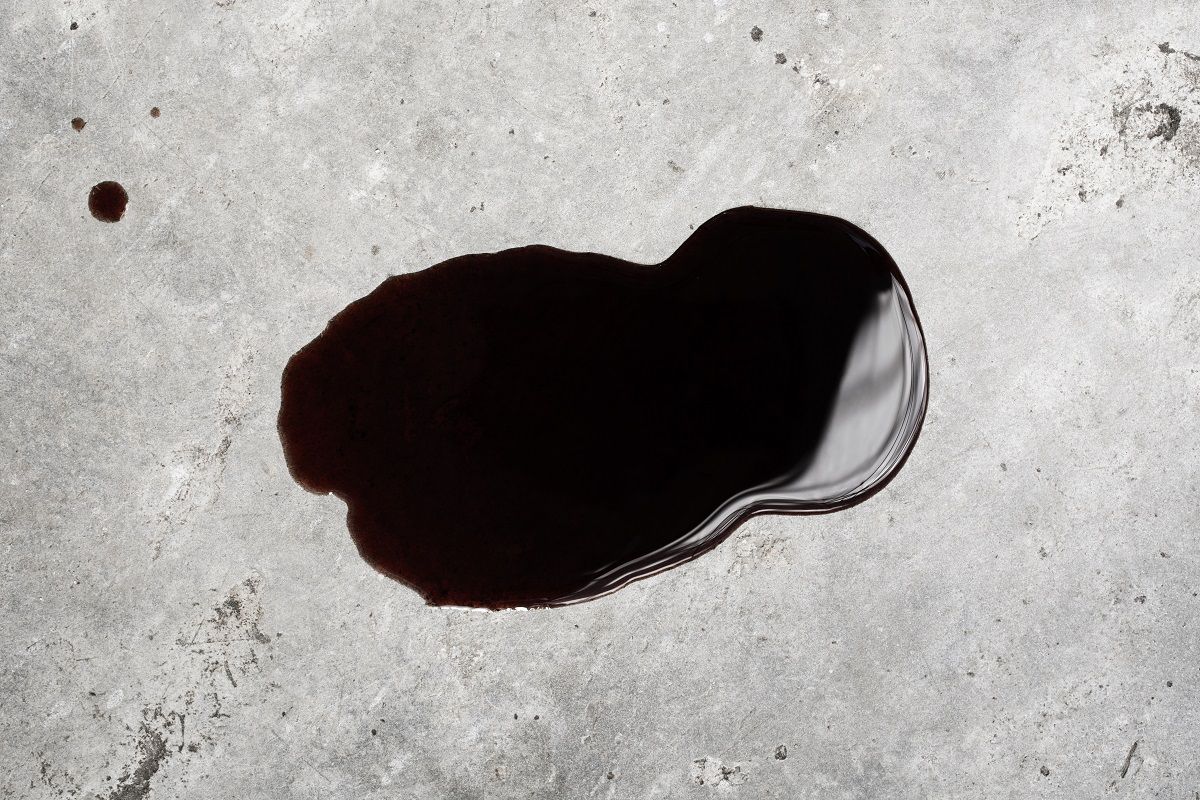 Have you been noticing fluid leaking from your car? Do you see puddles of liquid on your driveway or in your garage when you move your car? Car leaks are common. While some are harmless, others can indicate severe issues. As an auto service in Orlando, we are here to help you with any of your car concerns. Our professionals are trained to detect, diagnose, and fix any issues related to your car, including any leaks that may be persisting. There are a few ty...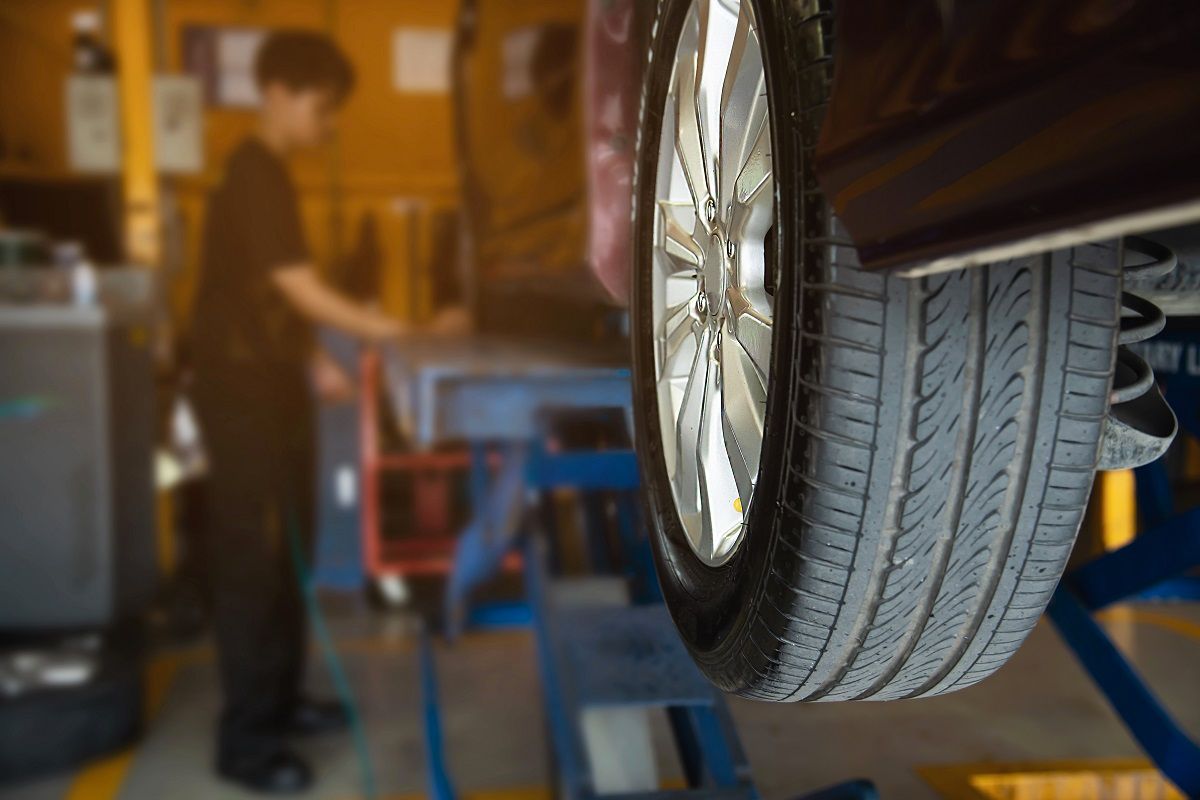 Have you been hearing a strange noise each time you turn on your car engine? Are you concerned about the sound coming from your car when you put it in drive? Hearing strange sounds coming from your car will most likely make you concerned for your safety and the state of your vehicle. These sounds are also the main reasons why people pick up their phone to contact their local auto mechanic in Orlando. Before you get too concerned with the noises coming from your car, yo...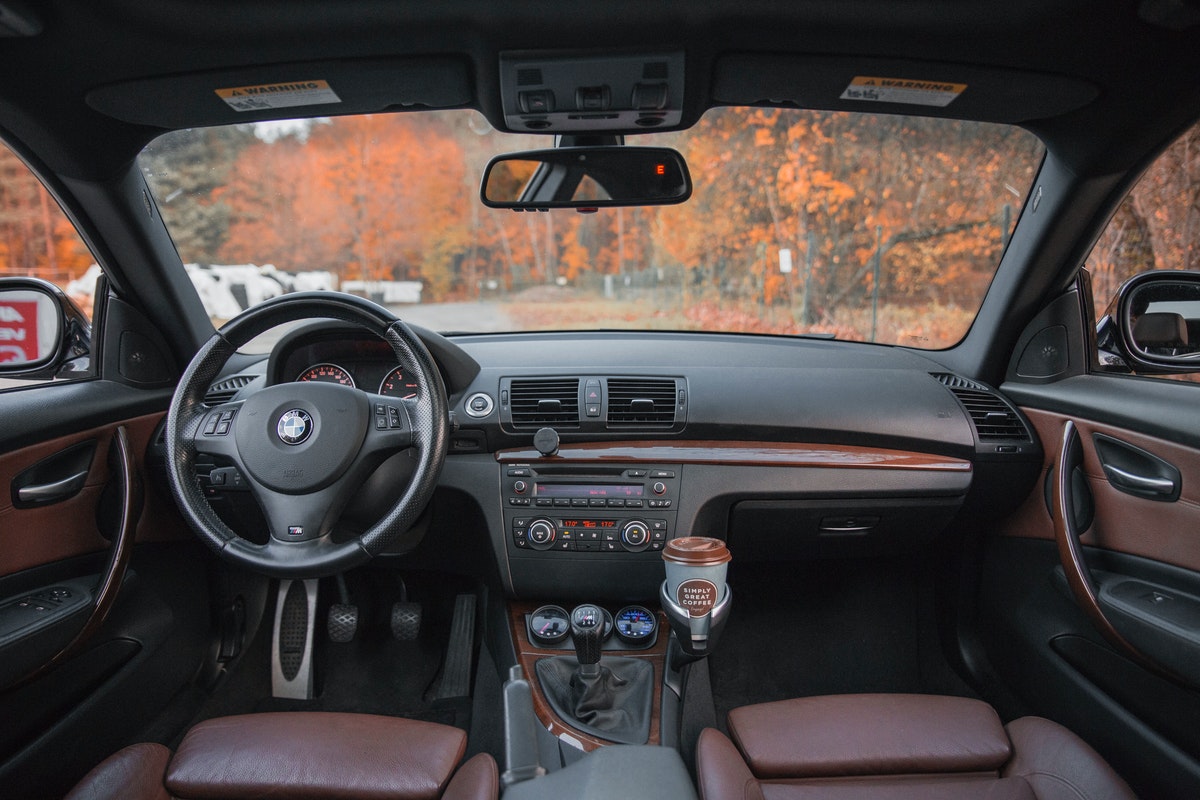 Have you been using premium gas instead of regular gas to allow your car to perform better? Do you turn your engine on while idling to warm it up before you start driving? There are a few things that people do with their cars because they've heard they are the best methods. As an auto service in Orlando, we understand the ins and outs of car maintenance. We're here to tell the truth about some of these commonly believed car myths. Premium Gas Perform...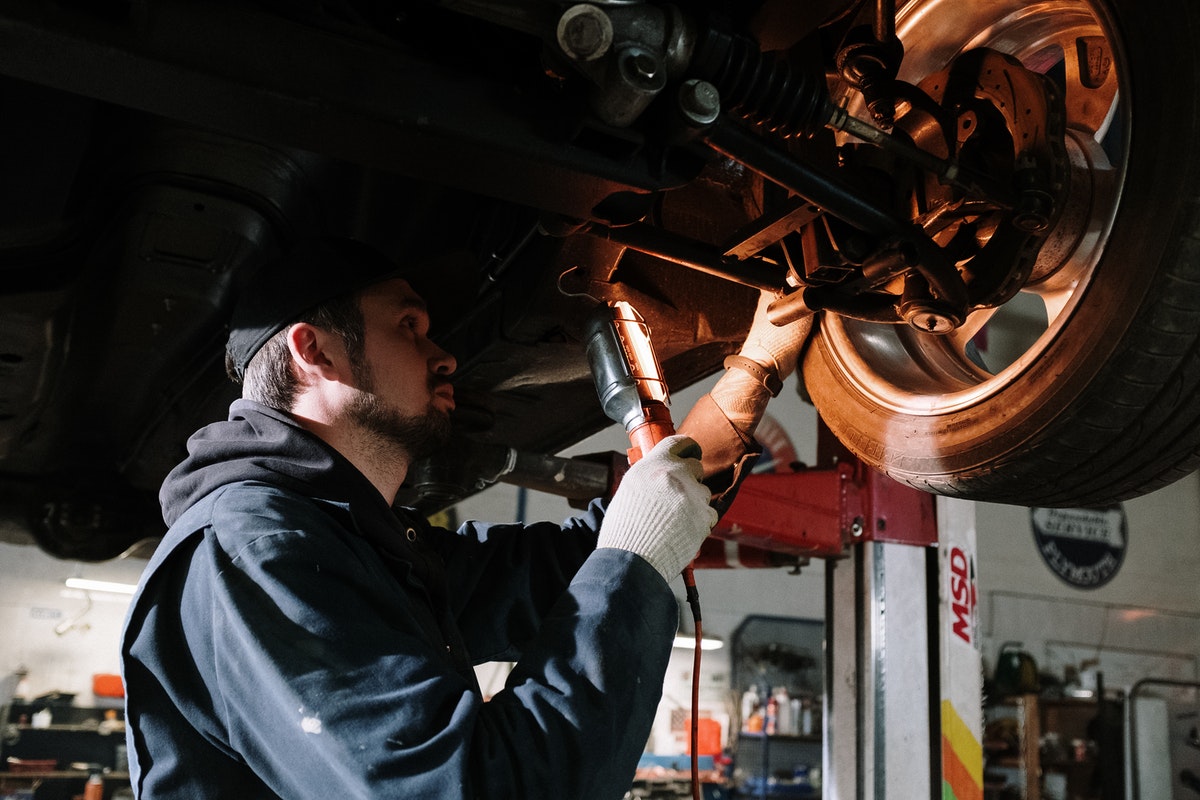 Accidents happen, and your car may suffer the consequences by being damaged or requiring repairs after these occur. Flat tires, dead batteries, and engine issues can also happen, and sometimes without much warning. When you own a car, you should always be prepared for any unexpected car repairs related to wear and tear or accidents. As a top auto service in Orlando, our auto mechanics provide an excellent, reliable, and quality service to maintain cars. We understand t...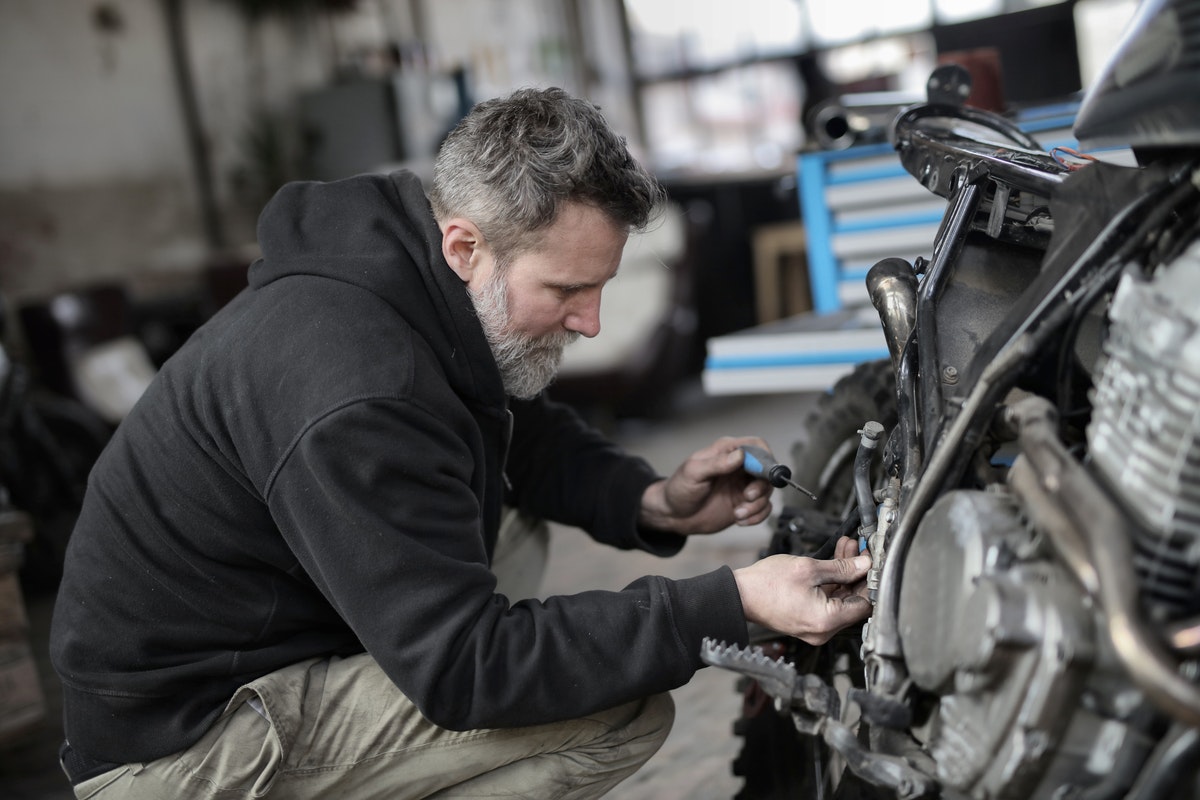 Are you taking your car to be checked out by a mechanic? Going to the mechanic shouldn't be complicated, as you should be able to get the information you need easily. However, this involves knowing the right questions to ask your auto mechanic in Orlando. Sometimes it can be difficult to understand the jargon and technical terms used by the professionals, but they will be able to answer any questions you have. Each time you take your car to the mechanic, you should...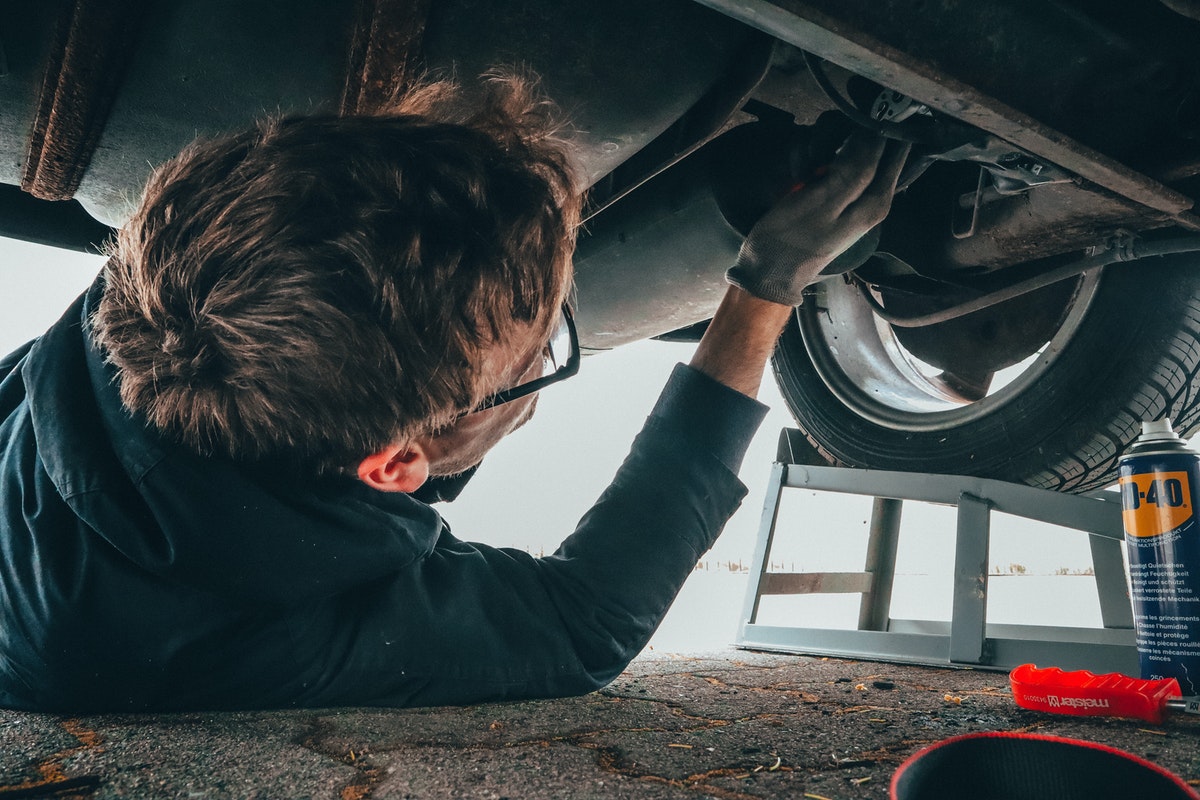 Are you looking for an auto mechanic that is reliable and trustworthy? Once you locate a quality mechanic, you will likely continue giving them your business so that you can establish a relationship and they can understand your needs as their client. However, locating one can be difficult. As an auto mechanic in Orlando, we provide quality and reliable services to meet the needs of our clients by putting them first and providing honest answers to their inquiries. We un...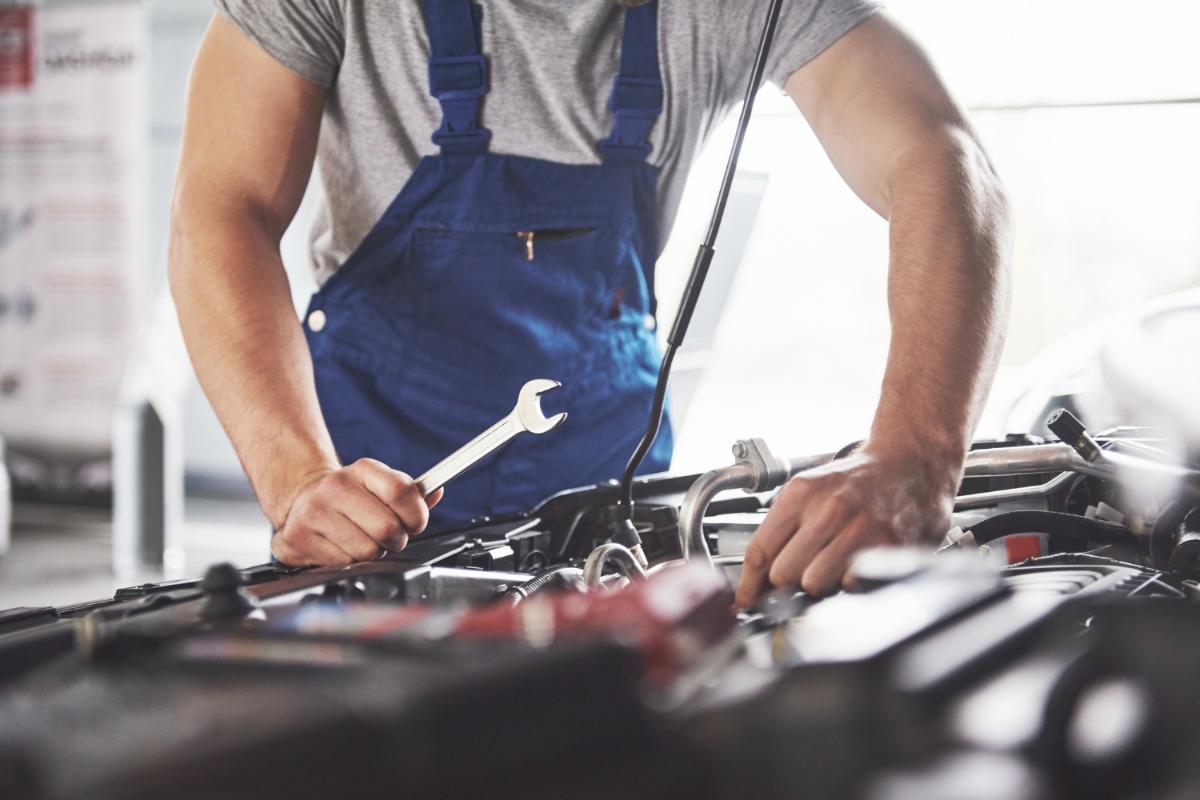 Is your car making a strange noise? Has your check engine light been blinking at you on your dashboard? When you have car trouble, you always want to trust a reliable and honest auto mechanic in Orlando to assist you with your car needs. Car issues can be complicated for those who do not know very much about car maintenance, which makes having a reliable mechanic necessary for understanding your car and its needs. In order to find an auto mechanic that meets all your n...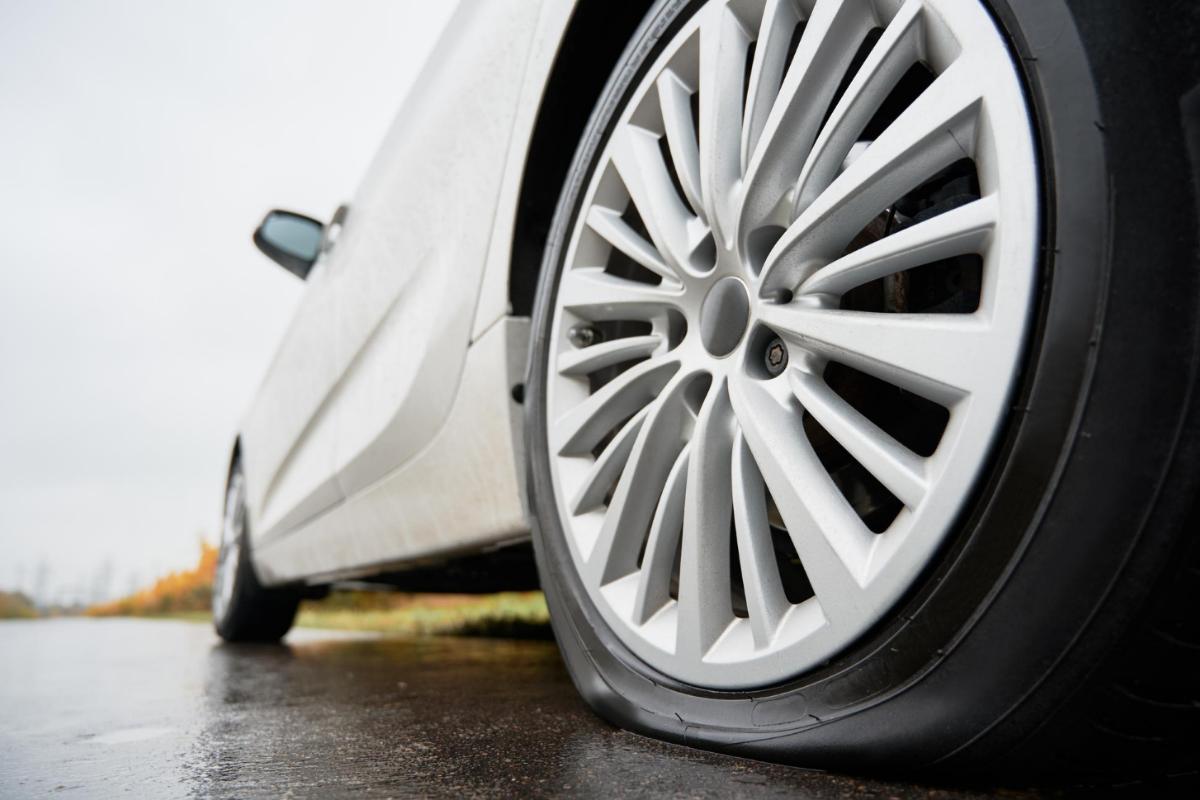 When you are driving on the road and start to hear a repetitive thudding noise, you immediately panic and wonder whether you have a flat tire. Getting a flat tire can be a big inconvenience, so you want to try to avoid this whenever possible. By taking care of your tires and having them routinely checked by a auto mechanic in Orlando, you can prevent flat tires from happening within your control. There are a few steps you can take to prevent a flat tire. Check You...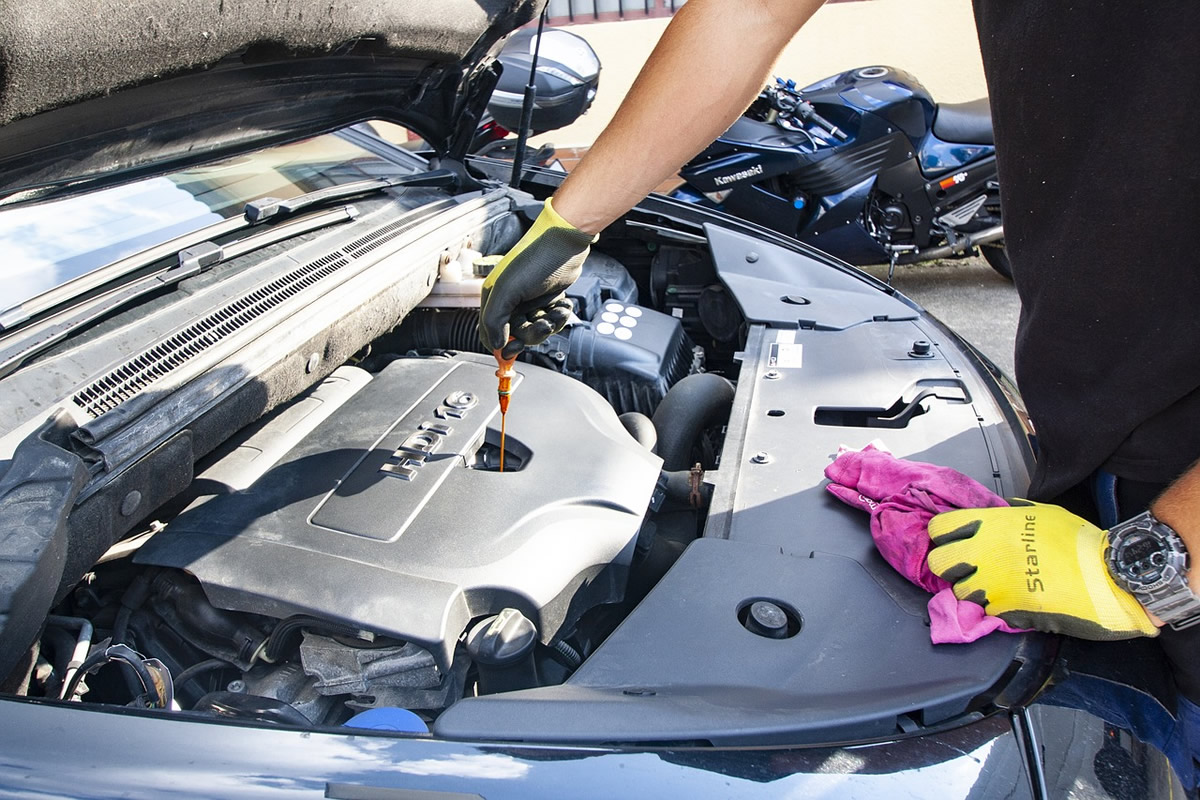 Summer is just around the corner, which means warmer weather, more sunshine, and more activities. This can take a toll on your car if you have neglected car maintenance during the winter months. Typically, people love to roll their windows down and enjoy the sunshine and fresh breeze while they are driving in the warmer weather. This is much more enjoyable when you have a well-maintained and safe vehicle. As an auto mechanic in Orlando, we help many of our clients prep...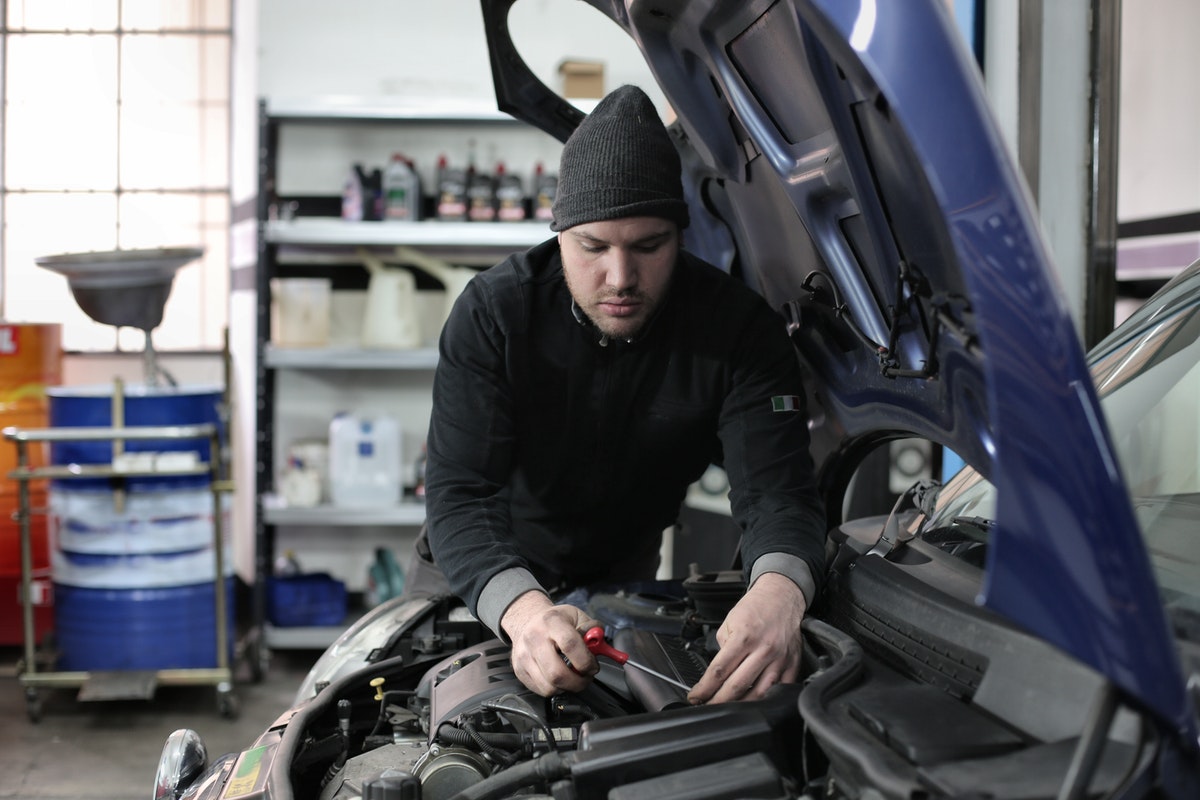 Have you ever needed a car repair that you weren't prepared to pay for? If you needed to replace a car part right now, would you be able to afford it? Paying for car repairs and routine maintenance may seem frustrating if you don't budget properly to keep up with caring for your car. Many people make this mistake, but then they still require their car to get them to and from different destinations. By budgeting for your typical car care costs, you will feel muc...
Many people only perform maintenance on their car whenever something goes wrong. It is important to take care of your car's needs throughout the year to prevent large and expensive issues from arising. Neglecting major issues with your car can lead to needing costly replacement parts or even an entire new car. Avoid this by taking necessary preventative measures each year. These are some preventative actions you should do for your car each year. Inspect ...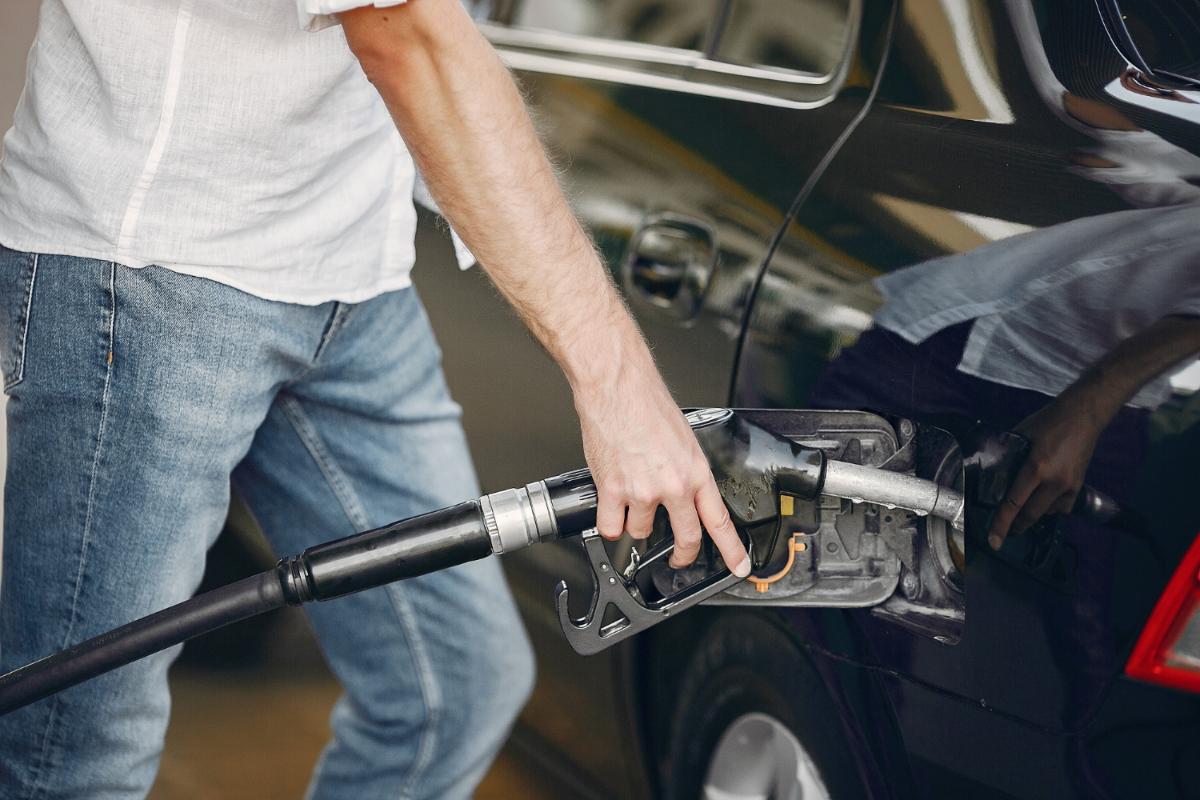 Are you tired of spending your hard-earned money filling up your car's gas tank? Do you dread the blinking gas light in your car? Although driving a car is typically an enjoyable experience, stopping at the gas station to fill up your tank isn't as enjoyable. This requires a hefty bill each time you fill up the tank, and it doesn't ever seem to last as long as you think. Next thing you know, you're right back at the gas station with yet another empty ...
Whether you are in need of a tire rotation, an oil change, or an auto inspection, you can trust your local auto service to perform the job. Auto services and mechanics are typically a more cost effective solution to repairing or inspecting your vehicle than a dealership. They offer quick and inexpensive services that help to extend the life of and repair and damages to your car to keep it running safely and smoothly for the months to come. Trusting your local auto service in...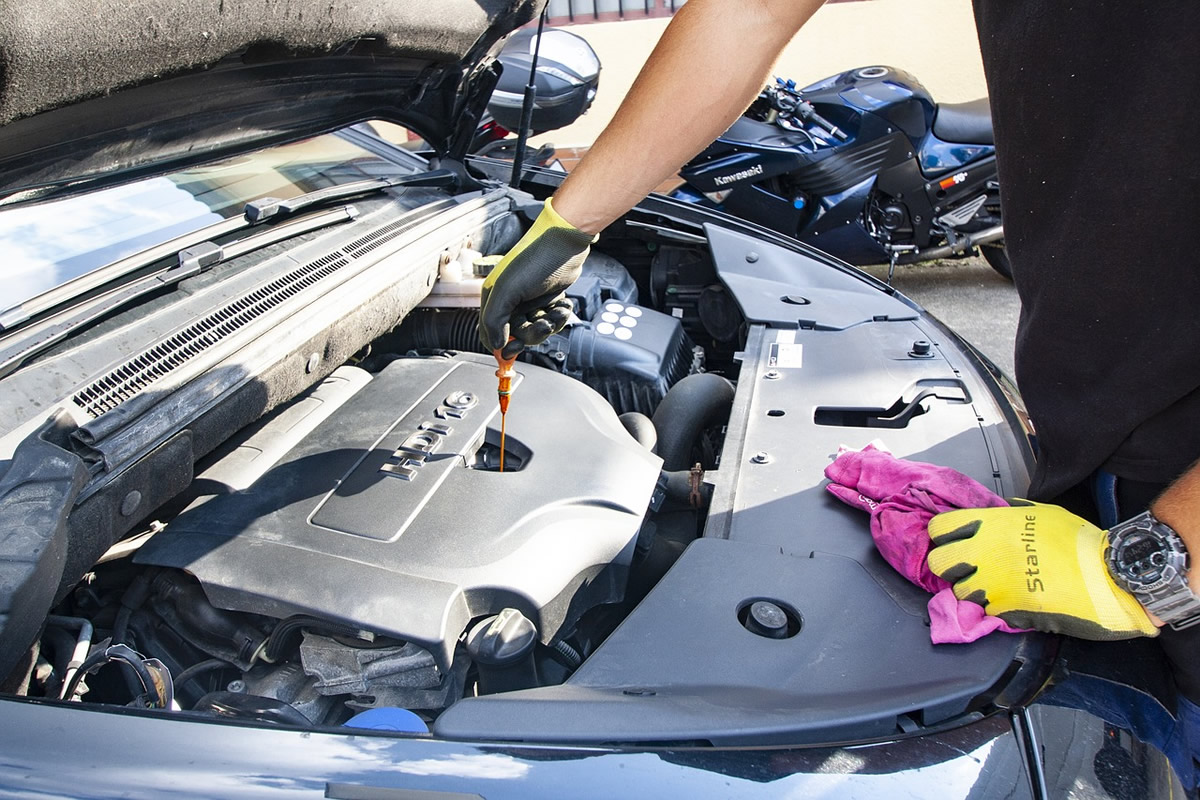 Your car is a trusted method of transportation that gets you safely from place to place on an everyday basis. Taking care of your car is critical in keeping it working properly. As an auto mechanic in Orlando, we care for our customers' cars so that they have peace of mind when they are driving. Because many people rely on their vehicles, it is essential that they are aware of routine maintenance needed to keep them running. There are a few ways you can prolong the...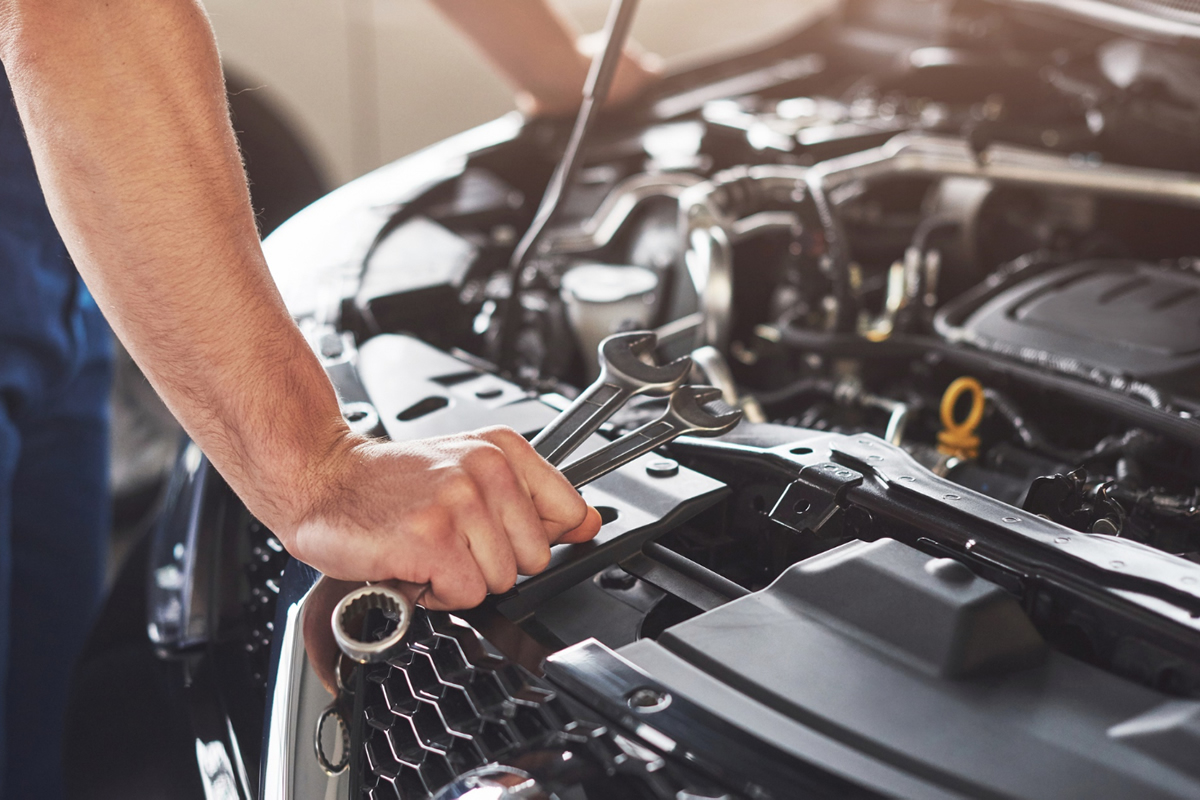 Are you looking to create a relationship with a new mechanic? Have you been having a difficult time finding a reliable mechanic that you can trust with your car? Are you tired of getting ridiculous auto mechanic bills only to have your car fail you shortly after service? You may need to take the necessary steps to ensure that you are choosing the right auto mechanic for you. As an auto mechanic in Orlando, we recommend searching for a mechanic that displays these four ...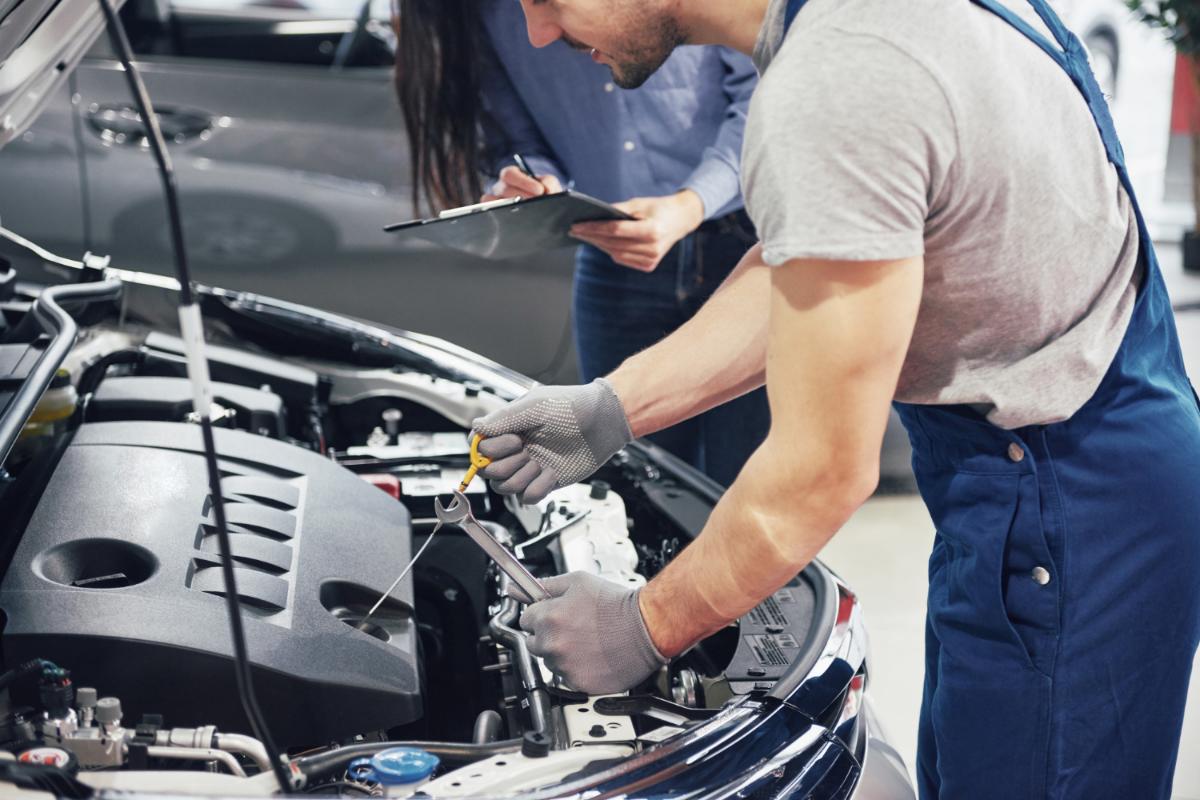 Taking the small amount of time to perform regular car maintenance can have lasting impacts on your vehicle and its efficiency. Oil changes are quick and inexpensive ways to maintain your car's engine and ensure that it is working at its optimum power. At Dynamic Auto Service, we offer auto service in Orlando that is unmatched. We offer exceptional services that range from oil change, to state inspections, to installation of sound systems. There are five exceptiona...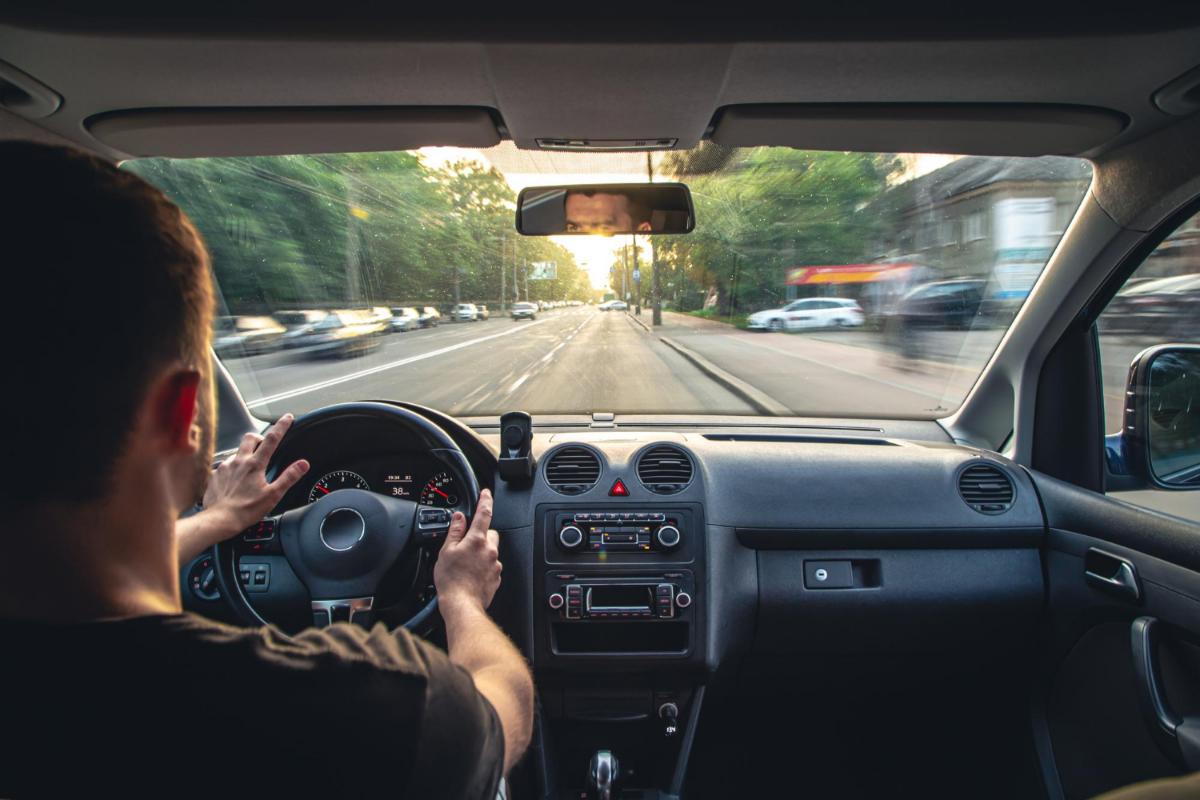 If you feel like you are jerking, bouncing, and leaning to the side when driving worse than you do when riding your favorite ride at Walt Disney World, then it is time to figure out why. There are several reasons that your car may not be traveling smoothly down the highway. When it decides to act up, your time behind the wheel can be a miserable one. Tires Your tires may be the reason that your car is not operating smoothly. One of the most common reasons is impro...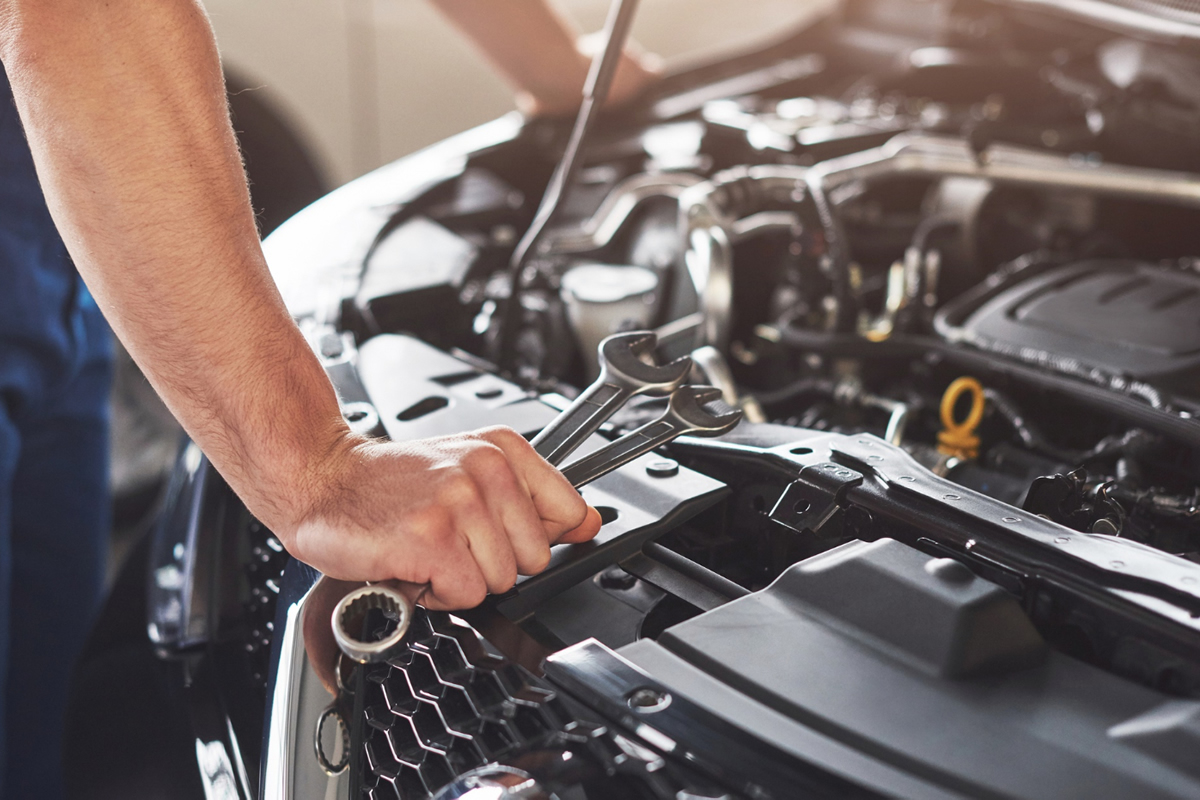 If you seem to be buying new tires all the time, then it may be time to start taking better care of your tires. There are several things that you can do to try to make your car's tires last longer. Rotate Your Tires Regularly You must rotate your tires as recommended by your car manufacturer. If you have a front-wheel-drive vehicle, then your front tires will wear out much faster than the rear. If your tires are not wearing evenly, then your car is much hard...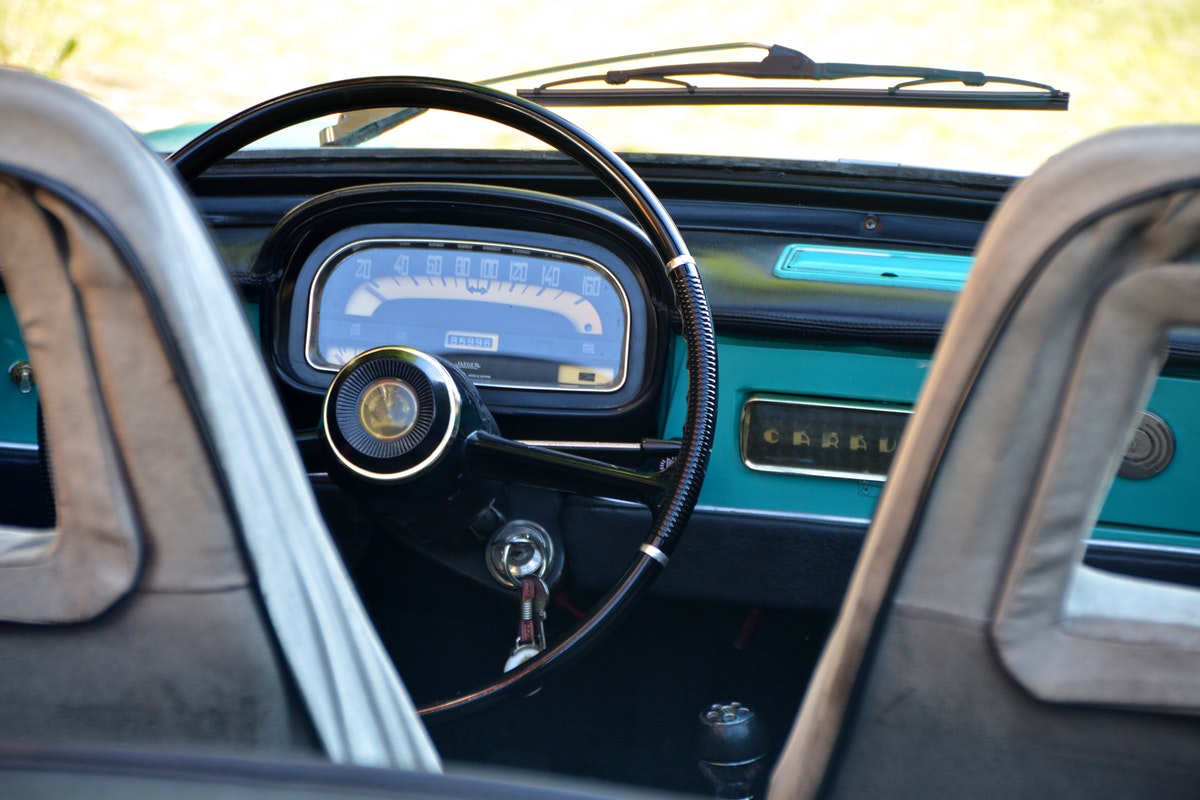 If you feel your car jerking every time that you step on the gas pedal, then there are several common reasons for this. You need to find the problem as quickly as possible because leaving it uncorrected can cause your car to need even more expensive repairs. Furthermore, driving a car that jerks every time that you accelerate is no fun. You will need to take your vehicle to an auto mechanic in Orlando, like Dynamic Auto Services, to get a correct diagnosis because several different issues can...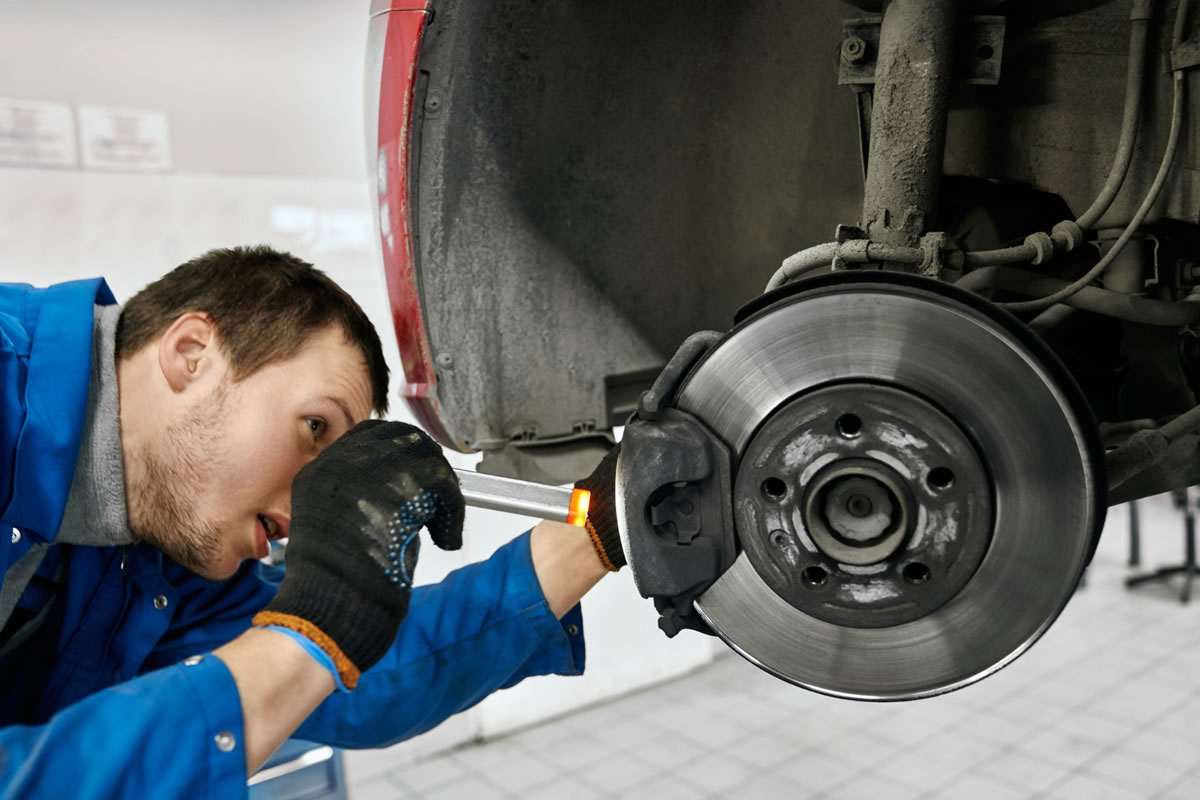 As the thermometer continues to rise, your car is more likely to break down than at other times of the year. In the Orlando area, the need for a tow truck service rises about 30 % while nationally the total increases by about 20 %. Here are some common summer car woes and what you can do to prevent them. Battery Your car's battery is more likely to give you fits in the summer. Part of the problem is that the chemicals within the battery do not function appropriatel...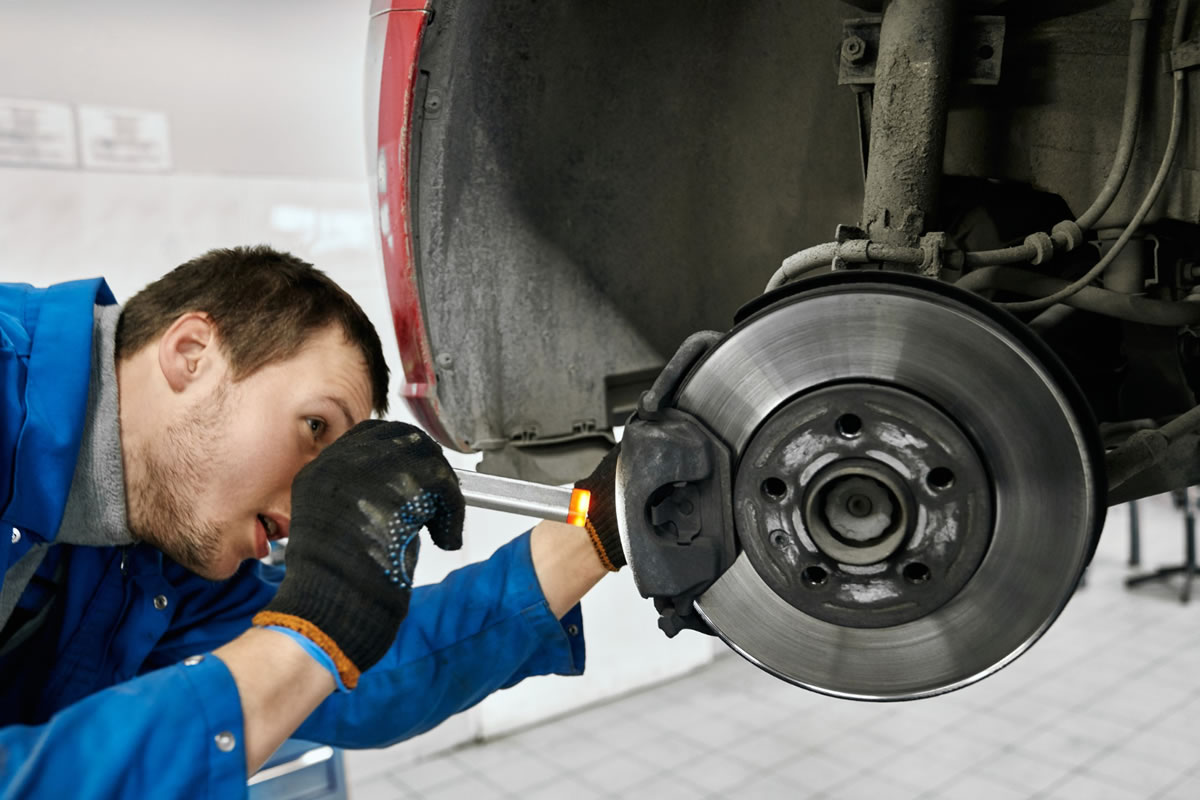 Summer is a wonderful time to go on a road trip, but if you are afraid that your brakes will stop you from stopping in time, then you may want to consider staying home. Of course, that would ruin all the fun times that you have planned for summer 2019. Instead of abandoning your plans, learn what causes common brake problems and who to see to get this fixed today. Brake Lights on Dash If the brake light is lit on your car's dashboard, then make sure that the parkin...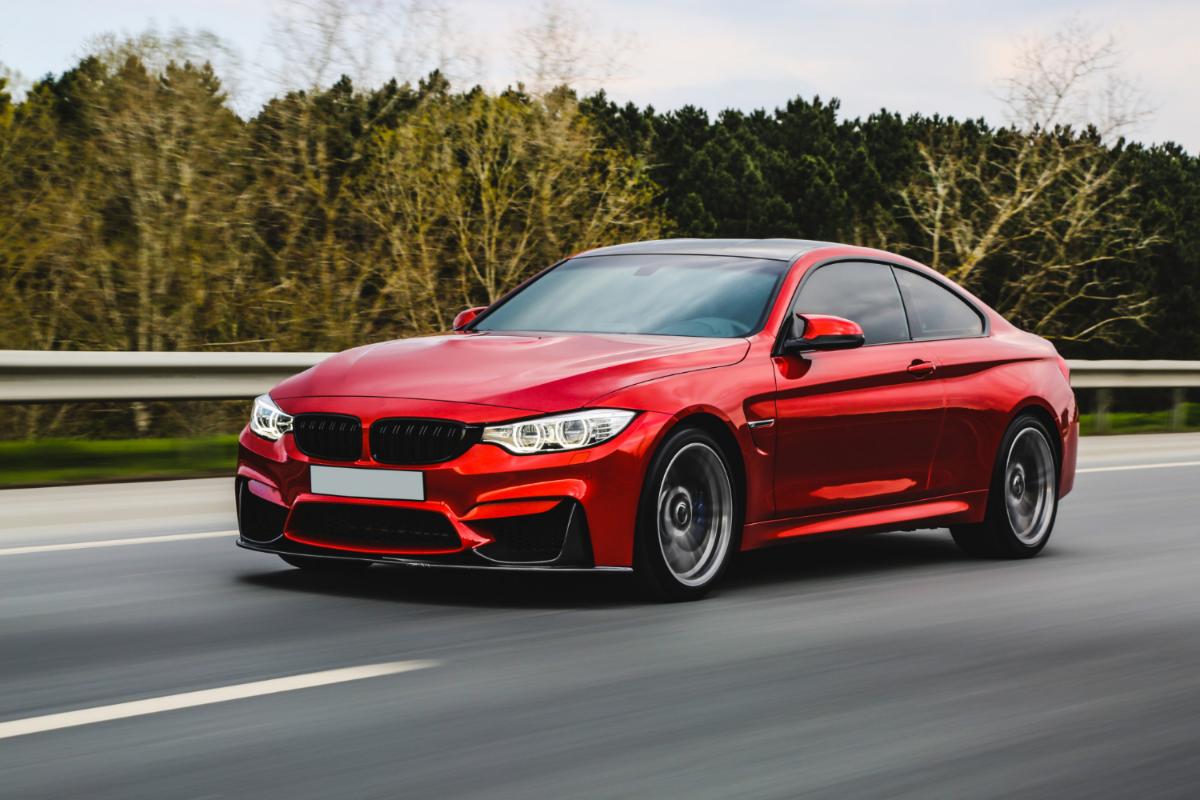 If you grew up singing Livin' On a Prayer, All Night Long and Sweet Child of Mine, then you were probably a teen in the 1980s. You also may remember playing with the first Rubik's Cubes, a LEGO train set and riding a BMX bike. If you think back on the decade with fond memories, then you may want to consider getting a 1980s classic car. Efficiency, lightness, and ease of handling still make these muscle cars from the 1980s top cars to own today, and when you fix one up, you are sur...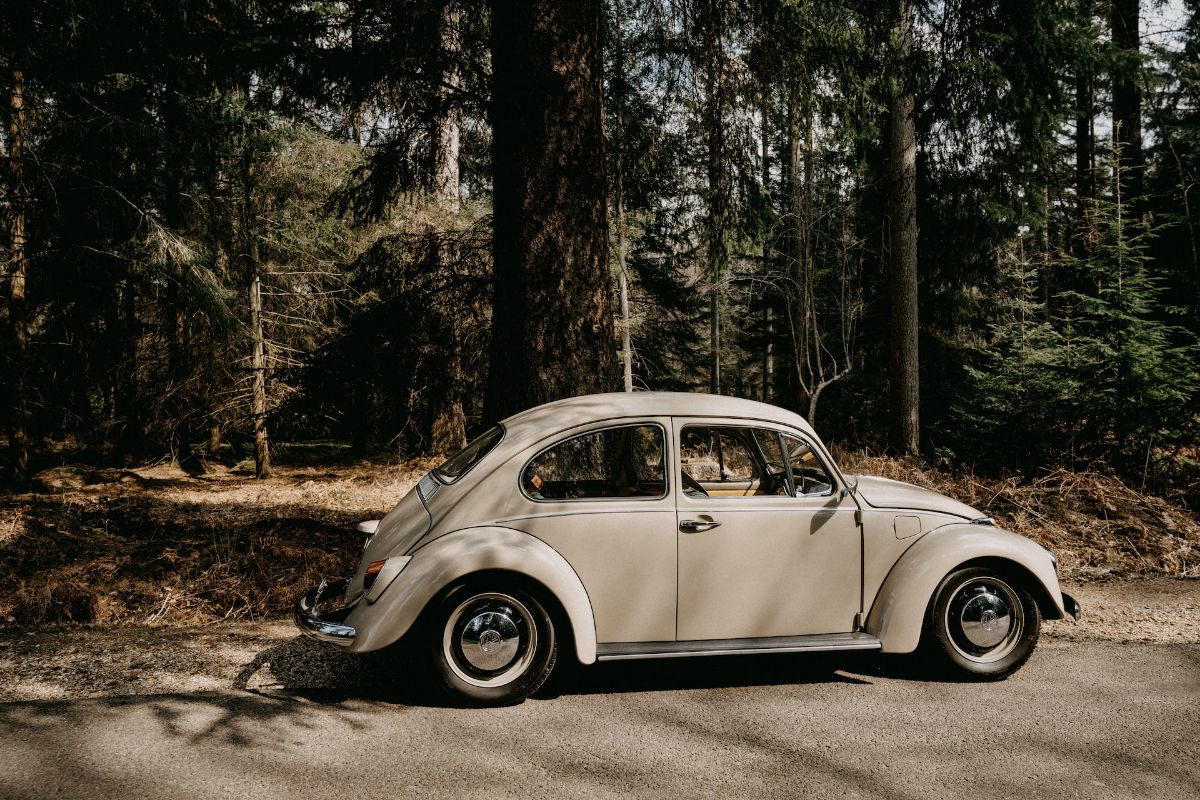 If you are joining the list of people who are keeping their cars for longer, then you may be wondering how close you are to setting a world record. The truth is that you will need to drive your car nearly 3 million miles to set a world record. Learn about some of the longest running cars in the world. 1966 Volvo P1800S Irv Gordon drove his 1966 Volvo P1800S more than 3.2 million miles before he passed away in November 2018. The high school science teacher bought the car ...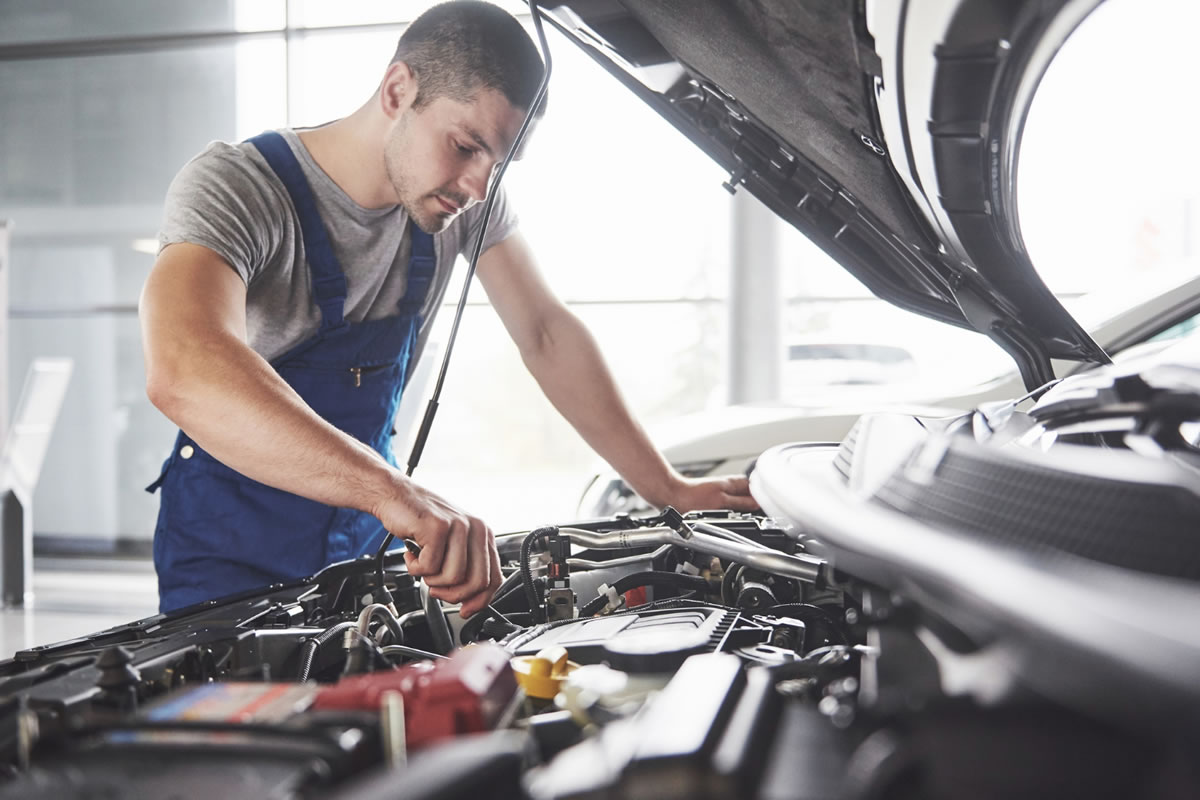 Summertime is here and with its arrival comes hot and sometimes stormy weather. You may find that you put more miles on your car during the summer season with road trips, time at the beach and beautiful places to explore outside. Summertime is also the time when more cars break down because more stress is put on car parts as temperatures climb. Follow these tips to make sure that you are not left stranded on the side of the road this summer. Check Your Car's Fluids ...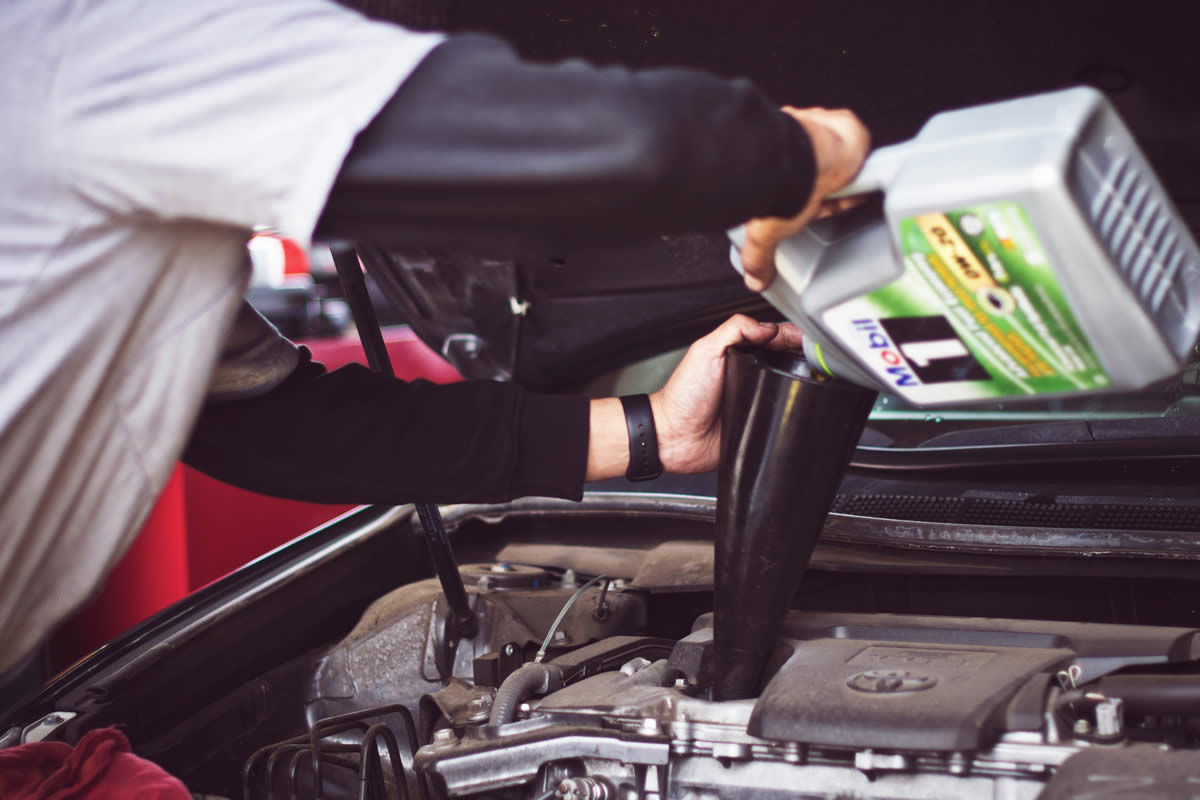 Since the average new car in the United States costs $36,000, many people are opting to buy a used vehicle. If you are one of those buyers, then you need to know some of the top signs to look for when used car sMotor oil comes in many different velocities. The number before the "W" tells the velocity of the oil in cold weather while the number after the "W" shows the oil's velocity at normal operating temperatures. If you look in your car's manual or on the...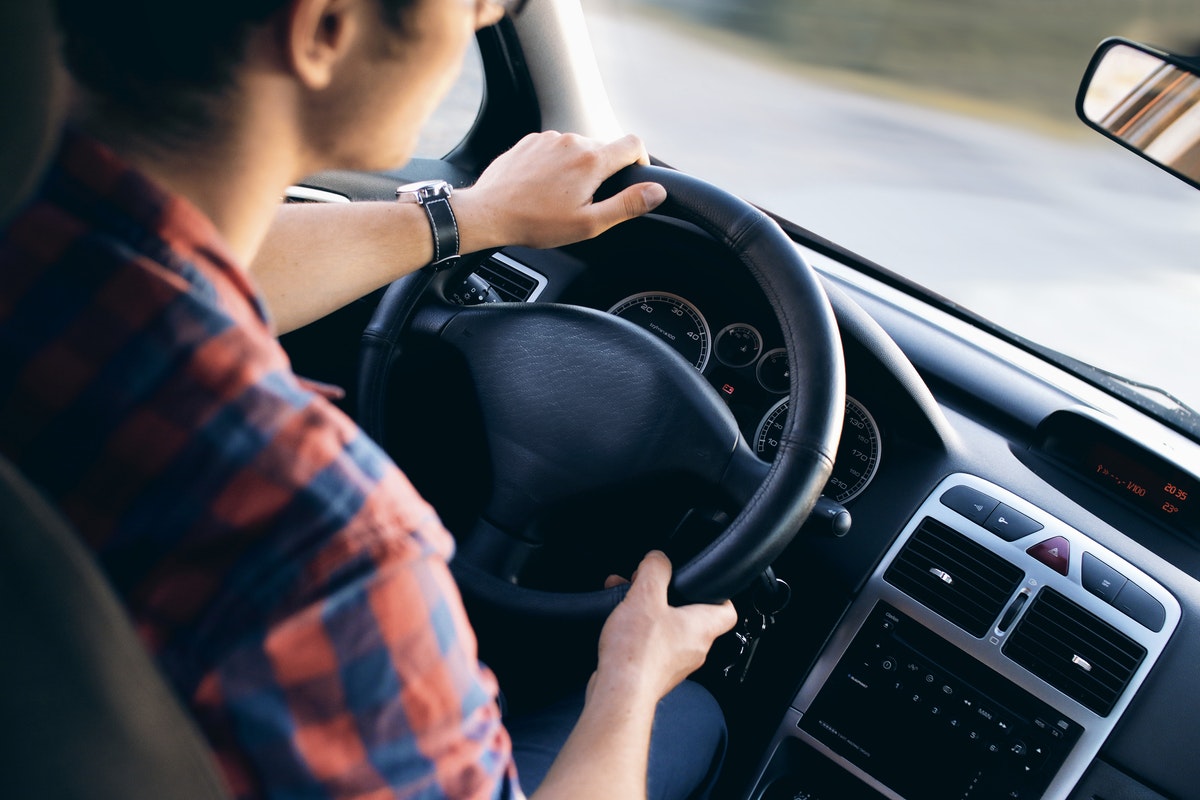 Since the average new car in the United States costs $36,000, many people are opting to buy a used vehicle. If you are one of those buyers, then you need to know some of the top signs to look for when used car shopping. Inspect the Outside Carefully Start by walking around the outside of the car carefully looking for dents, scrapes, and rust. Get down to the level of the headlights in the front of the car and look straight down its sides. You want to see a straight line....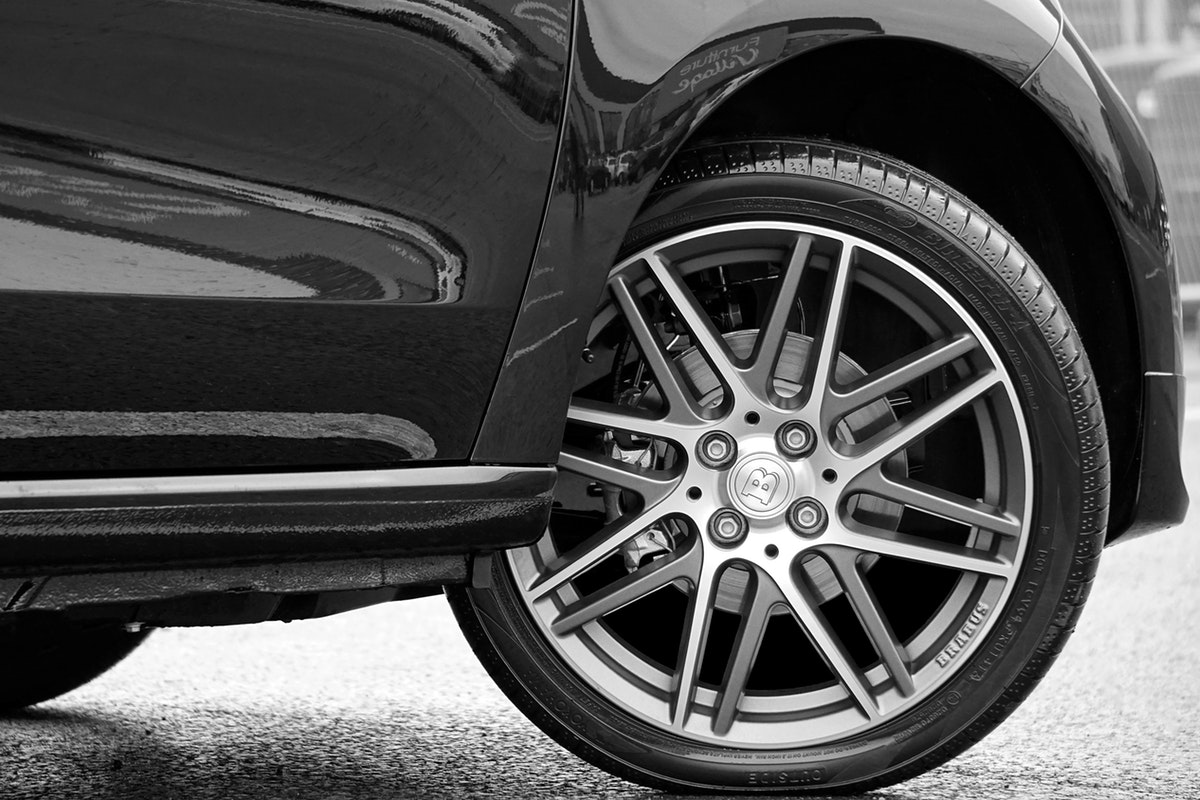 Most people have had to cough up the money for a new tire. Unfortunately, that expense usually occurs when there is very little money in the bank, and you are working to save up money to pay your normal expenses. Yet, without a car, you may find it impossible to get to work. Taking a few precautionary steps can help extend the life of your car's tires. Check Your Tire's Air Weekly You need to check your tire's air weekly. Keep a tire gauge in your car&r...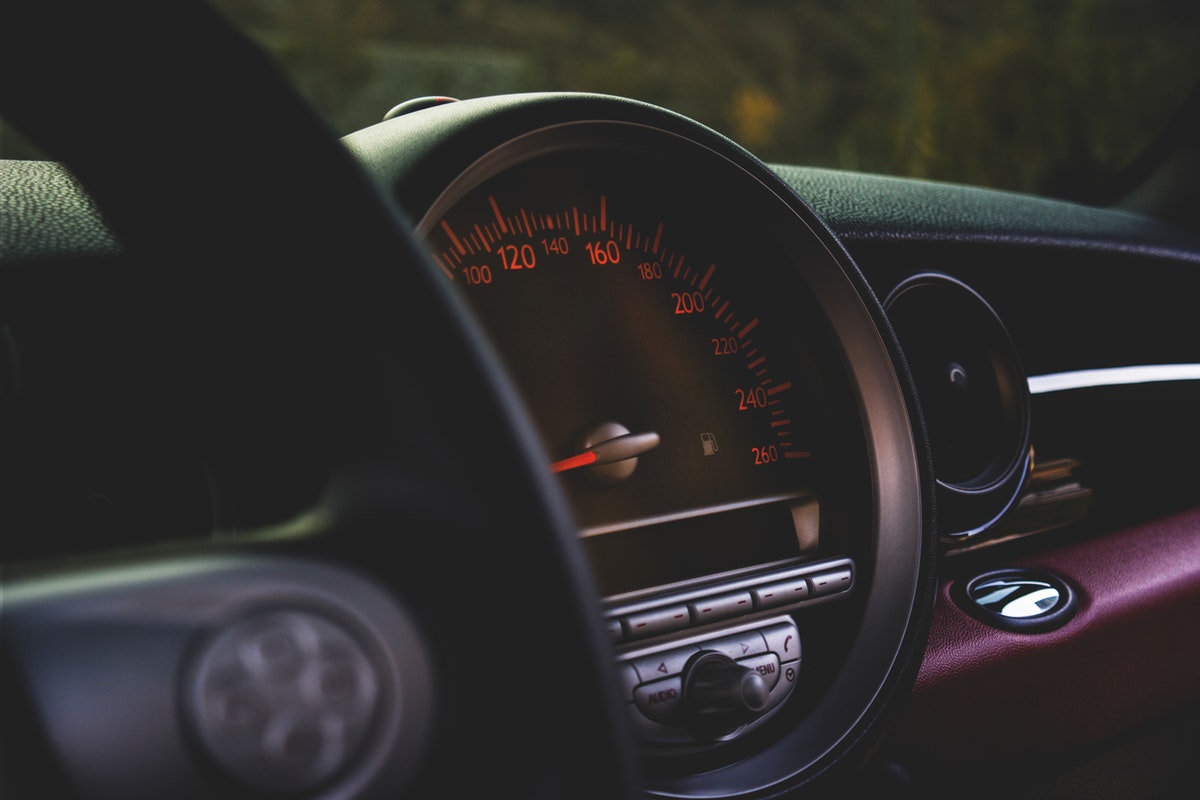 Imagine that you are driving home one day from work, and you notice a new light showing on your car's dashboard. This light that resembles an engine is called the check engine light. There is no need to panic or to pull over to the side of the road unless your car is acting funny. You do, however, need to take your car to auto service in Orlando as soon as possible. Here are five common reasons that your check engine light may come on while driving in Orlando. The Oxygen Sens...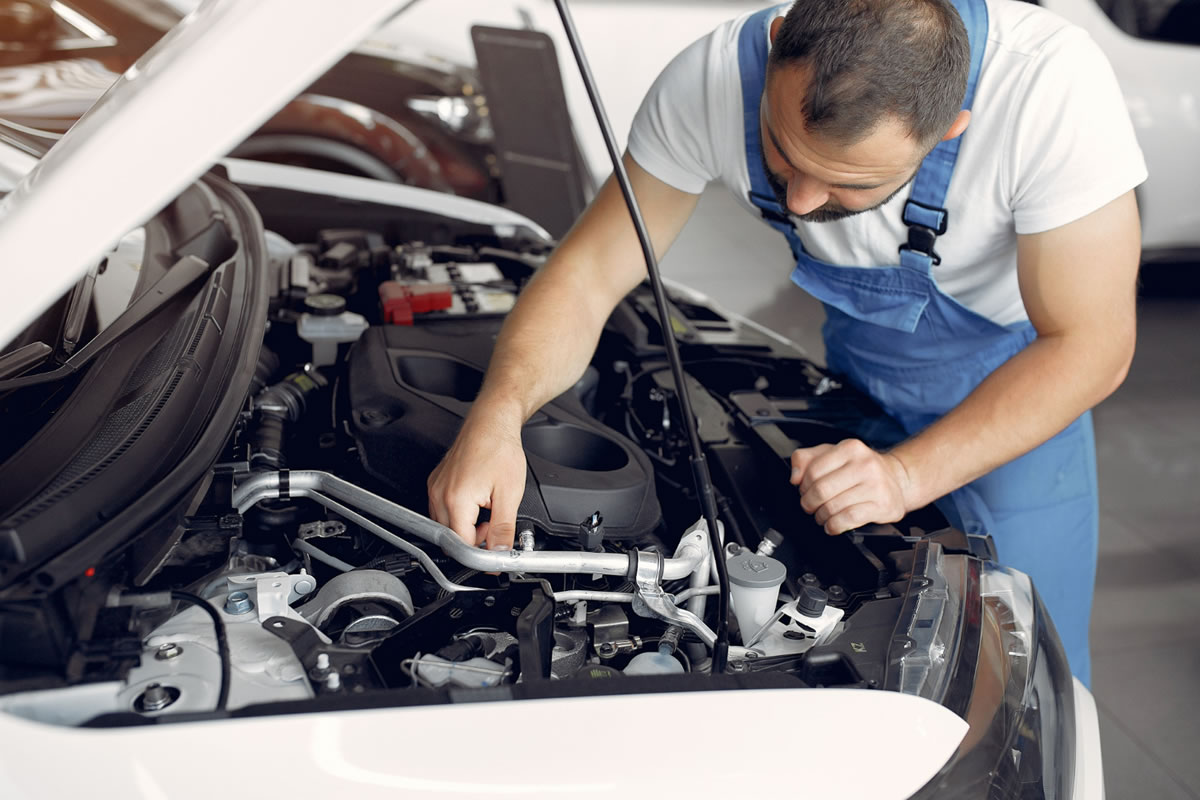 Going to the mechanic for repairs can sometimes be a bit annoying. Especially if you don't know what kind of repairs you actually need. Different repairs take different amounts of time and some can cost more than others. knowing what to ask your mechanic will ease a lot of your stress and anxiety when it comes to having your car serviced or repaired. Here are a few questions you can ask your mechanic to give you a better understanding of what you need. Will these Repairs Fix ...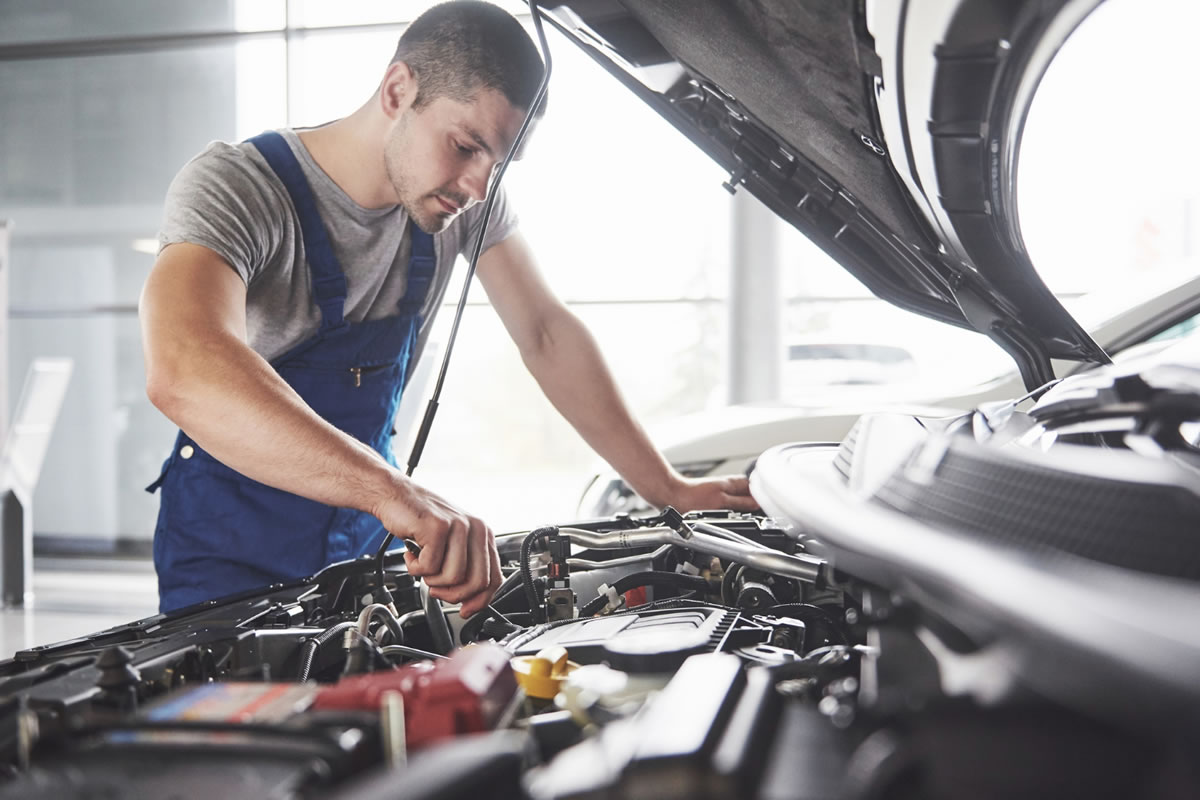 If you are looking for the best auto mechanic in Orlando, you don't have to stress. Finding the best mechanic is a lot easier than you may think. With the right information, you can find the auto service you need to get you back on the road in no time. Dynamic Auto Service is here to help you with any type of car trouble. Know What Type of Auto Service You Need There are so many different types of auto service centers, it can be hard to know where exactly you need ...
The car battery is like the powerhouse of your vehicle. It supplies power to the car when needed. Due to the vital role that it plays, it is essential that the car battery should always be in top condition. With the above in mind, you should know how to decode the signs your car battery gives when finally giving up. There are several signs that your vehicle will give when it is about to die. Make sure you get your battery checked out immediately should you detect any of these signs....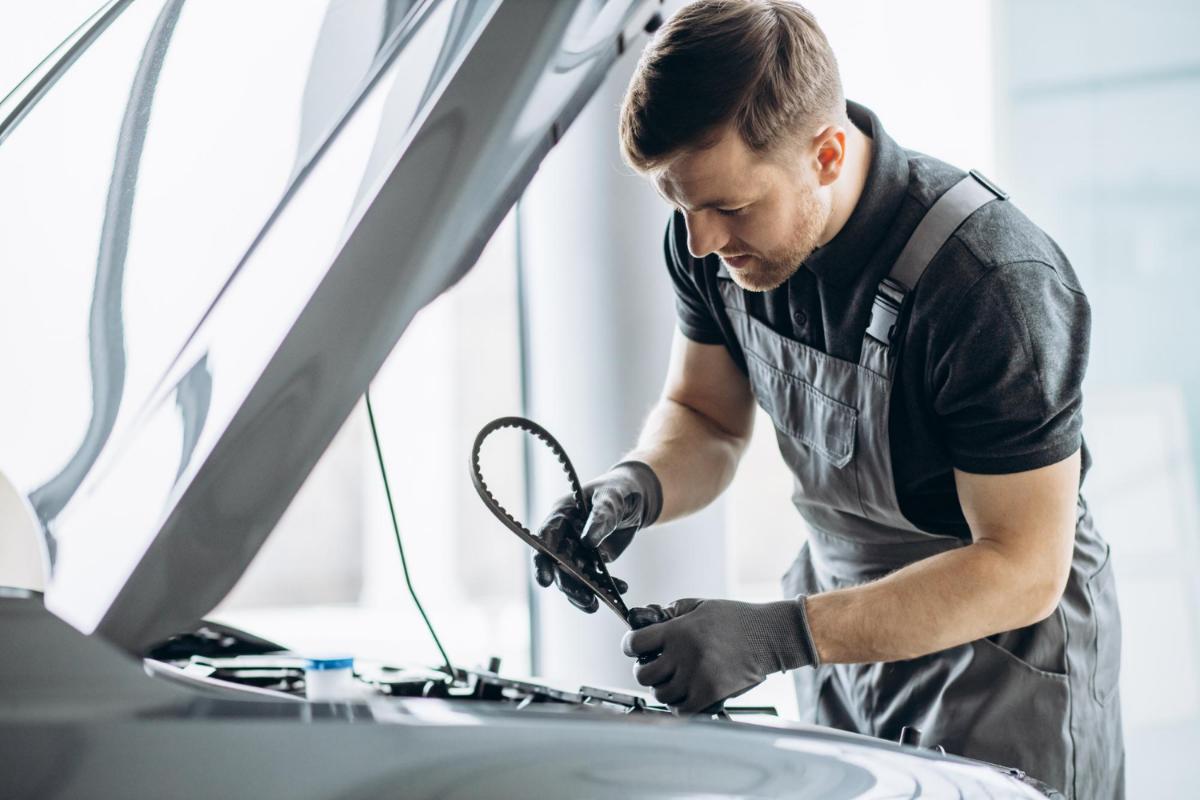 The timing belt is one of the most overlooked parts of vehicle maintenance. Made of rubber or steel, it is the part of the engine that synchronizes the crankshafts and camshaft rotation. The timing belt is usually under constant strain; hence, they wear out with time. Being aware of the signs of a faulty timing belt is essential. It can save your life and money. Here are some signs that your timing belt needs replacement: 1. Plastic in Oil Pan If you notice pla...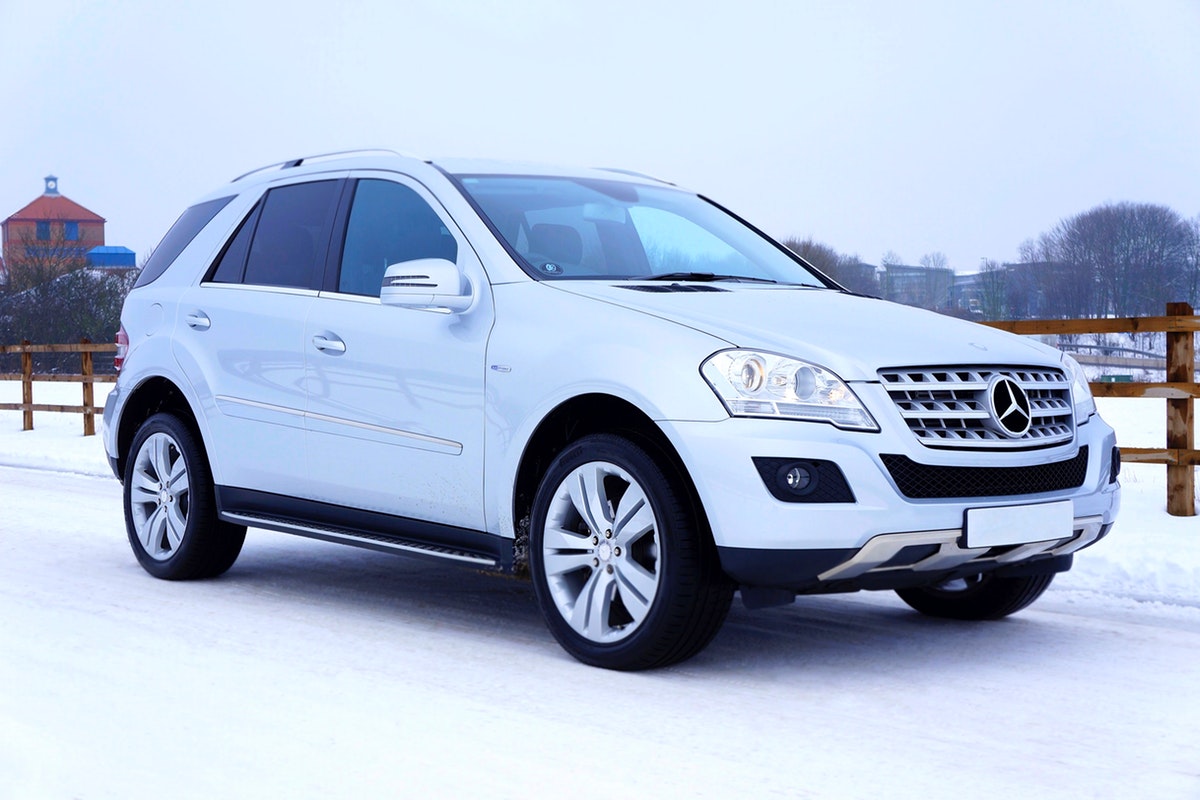 While there is no mandatory regulation or statute that all drivers should change their all-seasons and summer tires to winter ones, there are many advantages to make the change once the temperature goes low. 1. Winter Tires are made of special compounds At temperatures below 7 C, all-season and summer tires begin to change in consistency. This is because the rubber in them will harden which affects their ability to tightly grip the road when you are driving. Winter tires...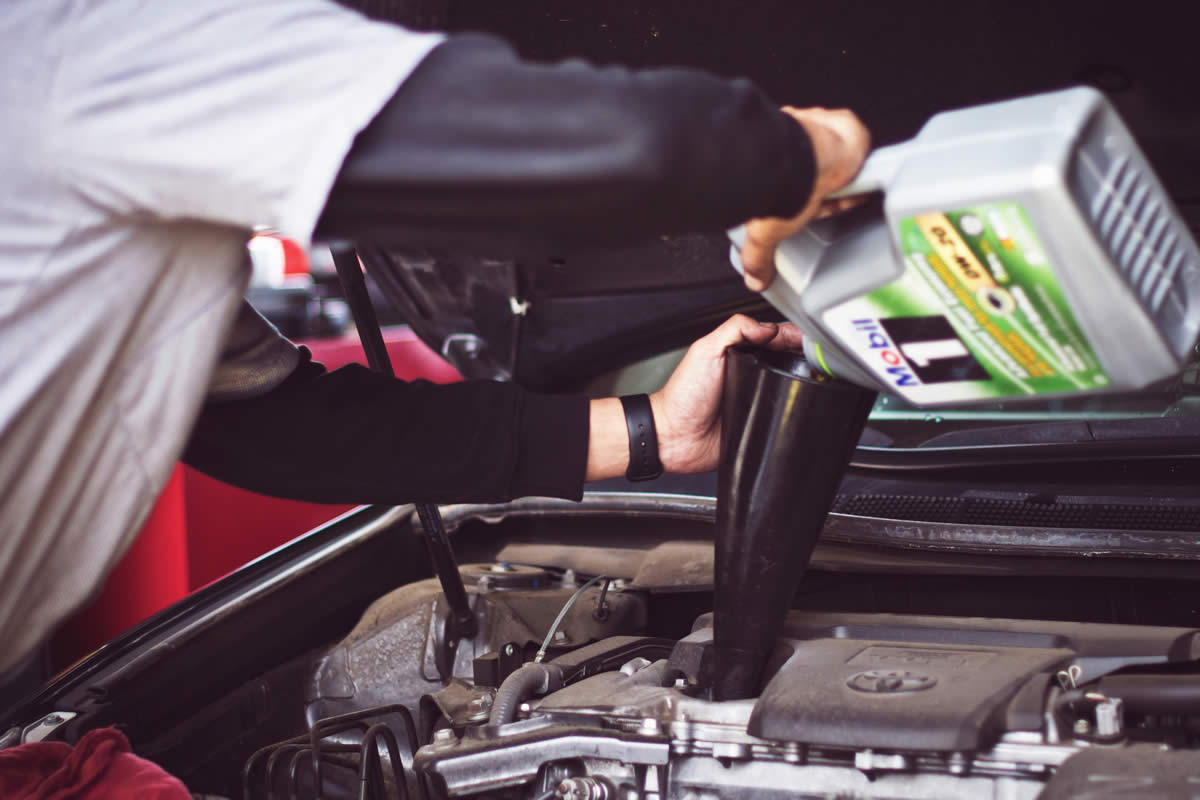 Maintaining your vehicle is important to keeping it running at optimal conditions at all times. Changing your oil regularly is a critical part of auto service in Orlando. Here are some reasons why oil changes should be done regularly and as at when due: 1. Improve engine performance A vehicle's engine is filled with many moving pasts. These parts need to be lubricated and cooled during operation. Oil keeps all the metal parts of the engine cool and apart from each ...